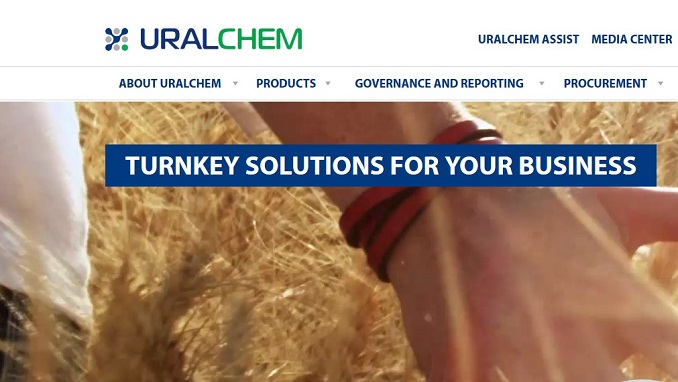 Russian fertilizer producer Uralchem has filed a jurisdiction challenge with the Irish High Court in its dispute with four offshore shareholders of rival company Togliattiazot, Russian legal information agency RAPSI reports.
Uralchem believes that the dispute is mostly connected to Russia and is supposed to be tried by Russian courts.
In November 2016, Trafalgar Developments Limited, together with three other offshore trustees, namely Instantania Holdings Limited, Kamara Limited, Bairiki Incorporated, sued Uralchem JSC and other defendants in the High Court of Ireland. The plaintiffs accused Uralchem and other defendants of an alleged conspiracy aimed at injuring the trustees by actions taken to divest them of their shares or benefits in the capital of Togliattiazot PJSC and/or cause loss to the value of their shares.
Uralchem rejects the claims brought by the plaintiffs. The company considers the steps taken to protect its rights as appropriate and lawful, according to its Deputy Director General – Director for Legal Matters Dimitry Tatyanin. The fertilizer producer is resolved to fight any attempts made by the trustees to interfere with Uralchem's actions aimed at restoring its legitimate interests in Russian courts, he states.
According to Uralchem, the offshores hold approximately 70% shares of Togliattiazot as trustees, yet they decline to disclose to the Irish court on whose behalf the action is brought and who the ultimate beneficiary of the said shares is. Neither is the amount of claim defined in the plaintiffs' statement.
Togliattiazot is a chemical company described as the world's largest ammonia producer. Uralchem is one of the largest producers of nitrogen and phosphate fertilizers in Russia and the CIS, the largest ammonium nitrate producer and the second largest producer of ammonia in Russia, according to the company.