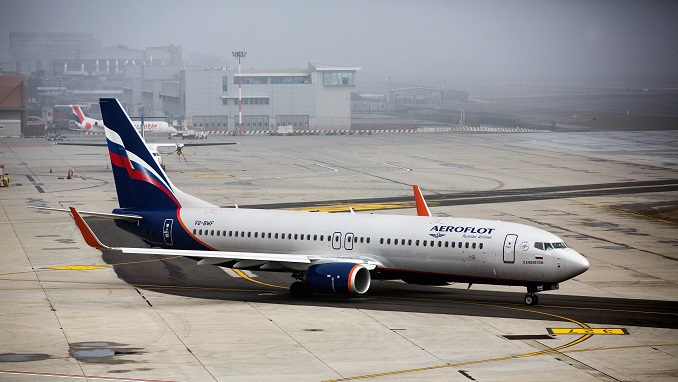 Czech flag carrier Ceske Aerolinie can continue to fly over Siberia on its Seoul line, after the Russian Ministry of Transport overturned a unilateral ban imposed this week, TASS news agency reported.
The airline said the ban was "a breach of the existing arrangements" and immediately imposed a counter ban on Russian flights into Prague. At first, the two sides said the implementation of the bans has been postponed for a week while they try to resolve their differences.
But on Thursday, Russia's Transport Ministry suggested that the final agreement on the flights parameters should be postponed until September.
Russian airlines Aeroflot and Ural Airlines immediately suspended flights to Prague on July 2, as a response to the Czech authorities' move. Later the same day, the Russian ministry changed its mind and said flights over Siberia operated by the Czech airlines would be allowed until July 7. The Czech ministry of transport reciprocated by temporarily suspending its ban with the same deadline.
Both countries are now actively negotiating a mutual agreement, the Czech office stressed.
"The Czech side does not intend to block the air traffic between the two countries, but it must defend the legitimate interests of its air carriers," said the Czech ministry of transport.
"We consider the unilateral step of the Russian side to be completely unprecedented and threatening our business interests on the Prague – Seoul line. The situation is thus a return to the intergovernmental agreement of 1966, which allows only one carrier with frequency and capacity parity to operate on routes to Russia," said a spokeswoman of Smartwings group which operates CSA Vladimira Dufkova, as quoted by iDnes.cz.