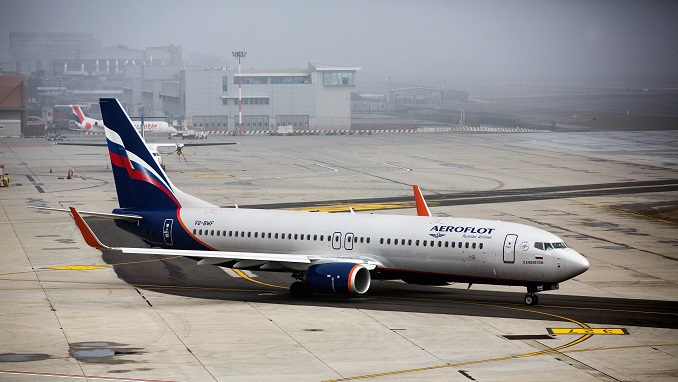 Russia's national carrier Aeroflot and two other airlines from the country have canceled several flights to and from Czechia on Tuesday after the country's Transport Ministry withdrew permits for the flights, the BBC in Russian reported.
The Russian airlines have limited air traffic between Prague and the airports of Moscow and Yekaterinburg, the report said. Later on Tuesday, the Czech Ministry of Transport reported that flights of Russian airlines were once again allowed – but only until July 7.
Aeroflot said it had been forced to cancel flights SU2010/2011, SU2014/2015, SU2016/2017 and SU2018/2019 despite being ready to fly, but that two others would fly as normal.
Budget airline Pobeda, an Aeroflot subsidiary, said it had canceled two bi-weekly flights to the spa town of Karlovy Vary.
Ural Airlines suspended all flights between the Czech Republic and the city of Yekaterinburg and Zhukovsky international airport near Moscow.
The Russian Transport Ministry has accused the Czech authorities of violating the air service agreement between the countries.
"The negotiations between the Russian and Czech aviation authorities are continuing. The Ministry of Transport expects the issue to be resolved as soon as possible," the ministry's press service said.
The Czech Ministry of Transport reported that the situation is the result of an unachieved agreement between the aviation authorities of both countries.