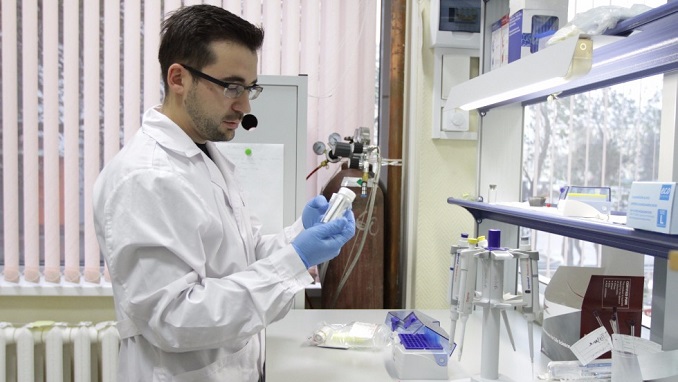 The Russian Science Foundation plans to provide grants of up to 22 billion rubles ($392.4 million) in 2018, said the head of one of the largest organizations for basic research support in Russia, Alexander Khlunov.
In an interview with Izvestiya, Khlunov said the programs financed by the foundation brought changes in the activities of leading scientific and educational institutions in the country.
"We currently support more than 2,500 scientific projects worth more than 16 billion rubles ($285.33 mln), and in 2018 are going to use about 22 billion rubles ($392.4 mln) for grants. We have not let out scientists down, we have not reduced grants, and the funding is on time," he told the newspaper.
In addition to physics of elementary particles and high energies, a significant share of projects funded by the organization now belongs to life sciences, Khlunov said.
"The share of projects in biology, agriculture, fundamental medicine among the projects supported by the Fund is more than 25%," he told the newspaper.
"We are happy with these changes, because the 21st century will be defined by achievements in life sciences more than by the creation of nuclear potential. Those who solve the problem of oncological and neurodegenerative diseases will most likely own the world," he added.