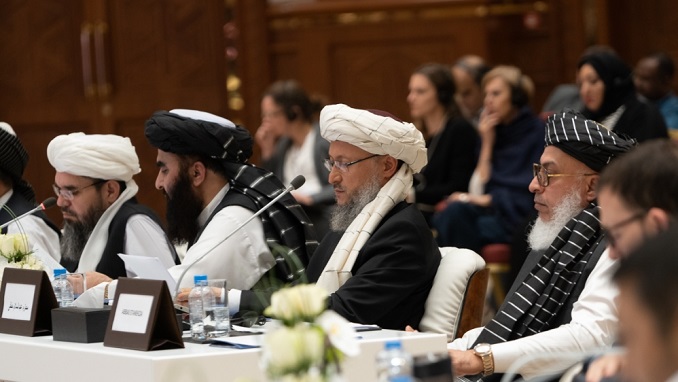 Russian President Vladimir Putin has not decided whether to deploy reinforcements to help allies secure their borders with Afghanistan, Kremlin Spokesman Dmitry Peskov told journalists on Thursday, while assuring them that Russia is ready to stand behind its friends.
"What is happening in Afghanistan is a source of great concern for us," a Kremlin official said. "We are prepared to stand with our partners against the backdrop of the threat that events in Afghanistan may become," he assured.
"Of course not," the spokesperson replied when asked whether Putin had made any decisions about sending more soldiers to Afghanistan's borders.
He emphasized that "joint military exercises are being undertaken testing defensive capability and honing operations" in border regions.
Simultaneously, the spokesperson stated that the topic of whether Russia is considering sending extra soldiers to Afghanistan's borders is "operational." "We are speaking from the standpoint of principled approaches to current events," stated a Kremlin spokesman.
He agreed that "everyone is terrified" of the situation escalating. "This is precisely why we are continually expressing our profound concern," he added.
Earlier, the Central Military District's press department claimed that around 1,500 Russian, Tajik, and Uzbek troops will take part in joint military maneuvers at Tajikistan's Harb-Maidon training field, located 20 kilometers from the Afghan border, between August 5 and 10.
Sergei Shoigu, Russia's Defense Minister, stated that the troops will work on realistic ways to combat criminal groups, perform aerial reconnaissance, and safeguard installations. According to him, the drills are being undertaken in response to the deterioration of the situation in Afghanistan.