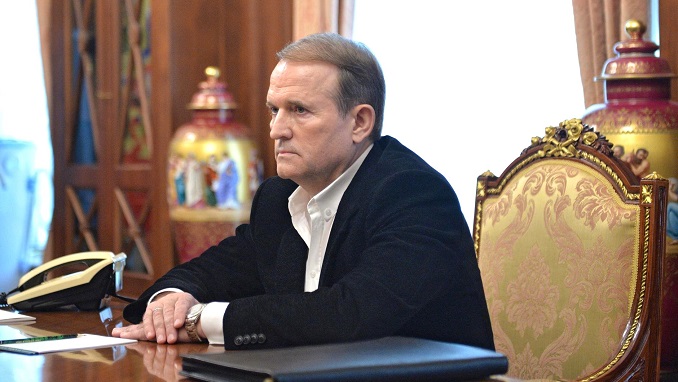 Ukrainian President Volodymyr Zelenskyy reacted positively to the arrest of the head of the political council of the Opposition Platform – For Life party, Viktor Medvedchuk, and linked the arrest with the fight against the oligarchs.
"With the help of legal tools, Medvedchuk was deprived of the opportunity to use media assets and state property in order to openly hit the country and cause devastating damage to state security," he wrote in a column for Focus.
The head of state also announced a decrease in the number of oligarchs in Ukraine until they all become "just big businessmen."
On May 11, it became known that Medvedchuk and his party member Taras Kozak were suspected of treason and plundering of national resources in Crimea. The next day, the politician, along with his lawyers, arrived at the office of the prosecutor general. Yesterday the court put him under house arrest.
We are talking about three episodes. In the first, Medvedchuk is charged with the illegal transfer of information to Russia about mineral resources on the peninsula, in particular about a gas field with reserves of more than $ 1.3 billion. Investigators also believe that he gave Moscow secret information about a hidden military unit of the Ukrainian army. In the third case, it is argued that Medvedchuk and Kozak planned to recruit Ukrainians who went to work or study in Russia in order to spread propaganda through them after their return.
The politicians face up to 15 years in prison, they deny the charges and consider them political.
On February 2, Kiev imposed sanctions against Kozak and his TV channels 112 Ukraine, NewsOne and ZIK, they stopped broadcasting.
Two weeks later, Medvedchuk and his wife Oksana Marchenko fell under the restrictions, they were interrogated, their homes and offices were searched.
The Opposition Platform – For Life has more than once spoke in favor of a constructive dialogue with Moscow. The Kremlin said that it was following the development of events and expressed the hope that this was not a "cleansing of the political field in order to get rid of competitors."