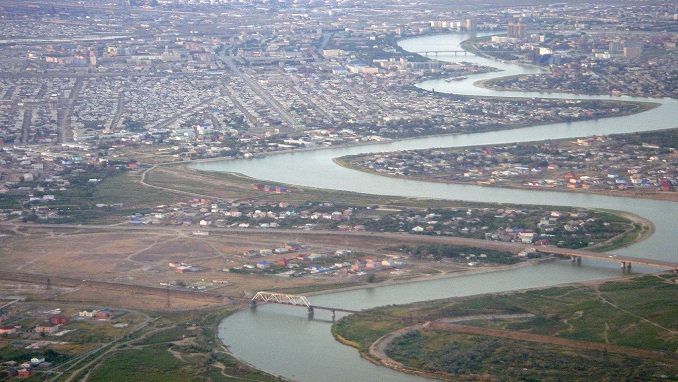 Kazakhstan will increase volumes of freight traffic through Russia's rivers. According to experts, the bilateral trade turnover between the countries would be increased as well, Kazakh TV reported.
The increase in the trade shipment volume would become possible with the entry of the agreement on navigation between the member countries of Eurasian Economic Union.
The agreement was signed on February 1st in Almaty during the Eurasian Intergovernmental Council session. According to the Union of Transport Workers of Kazakhstan, permit deadlines for passage along Russian waterways will be shortened.
Previously, the process took six months to be completed. "According to the shipping navigation agreement, the decisions will be made by authorized bodies. In addition, the decisions have to be made within ten calendar days.
As a result, this procedure has been greatly simplified," said CEO of Union of Transport Workers of Kazakhstan, Yerlan Absatov. Experts pointed out that, first of all, by 2023 the agreement on navigation will increase the volumes of freight transportation along the Yertis River and Ural-Caspian waters.
Based on forecasts, by 2023 the shipment would be raised from 55,000 to 350,000 tons along the Ural-Caspian waters. Transportation between Kazakhstan and Russia along the Yertis River could be increased to 500,000 tons.