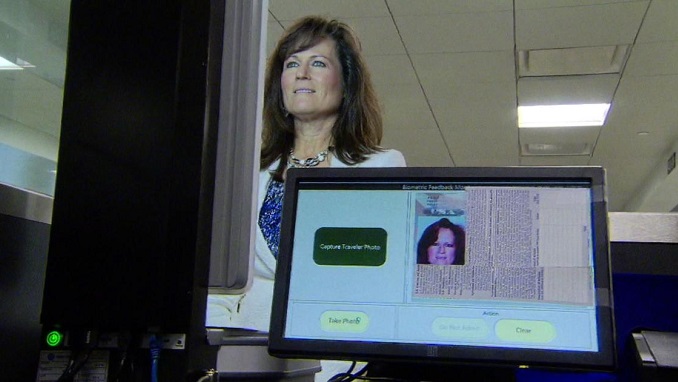 Biometrics companies from China and Russia could soon be excluded from an influential U.S. government accuracy test of facial recognition technology, in another move that could escalate an ongoing tech war between great powers, the South China Morning Post reports.
According to a bill proposal by Democratic Senator Brian Schatz of Hawaii, the "End Support of Digital Authoritarianism Act" will bar companies from China, North Korea, Russia, Iran and other countries that consistently violate "internationally recognized human rights" from the Face Recognition Vendor Test (FRVT). The test, carried out by the U.S. National Institute of Standards and Technology (NIST), is widely considered the gold standard for determining the reliability of facial recognition software.
The bill is still in draft form and, according to the report, was sent to NIST for feedback in May. It would also require the U.S. secretaries of state and commerce to file a report in a year on the use of facial recognition and other artificial intelligence technologies by foreign governments to repress citizens.
SCMP received a copy through a freedom of information act request. The publication also requested comment from senator Schatz, who did not respond.
"Both China and U.S. are trying to increasingly regulate their technological fortresses," S. Rajaratnam School of International Studies in Singapore Assistant Professor Michael Raska told the newspaper. "This means narrowing down the choices for critical digital infrastructure suppliers, including those providing algorithms for facial recognition."
Chinese and Russian companies have consistently been among the leaders in FRVT tests. The U.S. is also considering blacklisting several Chinese biometrics companies. Senator Marco Rubio has also sent a letter to U.S.-based investment company MSCI asking it to justify an investment in Hikvision, one of the companies being considered for the blacklist.
"The mood in DC and the country has really changed in ways that aren't reported in the Chinese press, so more constraints and conflict are inevitable," Centre for Strategic and International Studies Senior VP James Andrew Lewis told the SCMP.
"Facial recognition is a bit more complicated, as there is not the same level of unanimity about how to regulate its use, but there is unanimity about blocking Chinese technology – people look at Xinjiang and see that as part of the problems with facial recognition technologies."