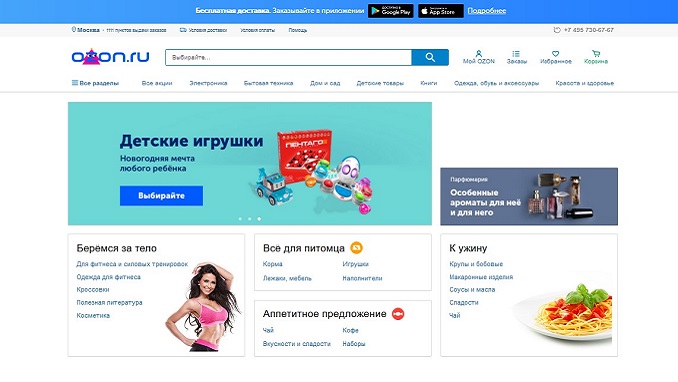 Ozon, one of the leading Russian e-commerce companies, intends to raise several hundreds of million dollars in equity next year to support new investment in logistics and IT, Kommersant reported last week.
After the plans were announced in the Russian media by the company's general manager Alexander Shulgin, an unnamed source told the business newspaper that Ozon wants to raise "more than $200 million." While confirming the company's intention to attract new funding, its press service declined to specify the amount sought.
The capital injection may come from Ozon's existing shareholders, among, which are Baring Vostok, a major Russian private equity firm, the conglomerate Sistema and its affiliates, and Russia's biggest mobile operator Mobile TeleSystems (MTS).
While a Baring Vostok representative stated that the firm's funds "will continue to support actively Ozon in its development," Sistema and MTS declined to comment on Ozon's investment plans.
Alternatively, Ozon may attract funding from new investors. To this end, the e-commerce company has hired Morgan Stanley, Kommersant reported.
This investment bank recently published a report that underlines the important growth potential of the Russian e-commerce market – from $18 billion last year to some $53 billion by 2023 for physical goods.
"Now the company is growing by 70-80% year-on-year – but we could grow more than 100%, the only thing holding us back being logistics," Ozon's CEO Shulgin wrote in an exchange with EWDN. "We prefer investing to accelerate development right now in order to take our part in the [predictable] market consolidation and increase our share several times over the next 2-3 years."
An IPO is "not excluded in the future," the CEO added, but to attract public investors in the best conditions, Ozon wants to increase its revenue and business scale "at least 3-4 times."