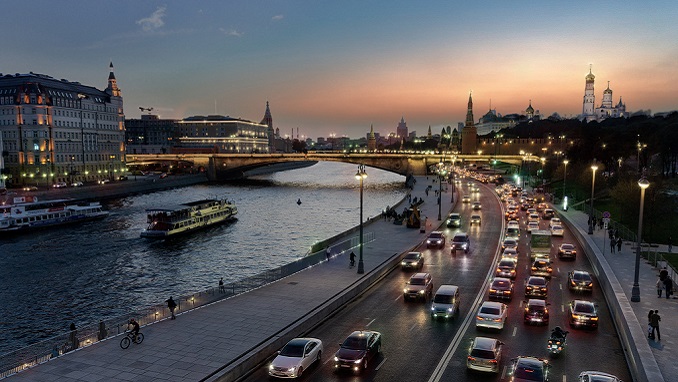 Russian lawmakers have proposed a bill under which Russia will abandon the global World Wide Web under the pretext of national security, Gazeta.ru reports.
The country would switch to the use of its own domain name system and Internet traffic routing, where only Russian websites will work, says the draft law submitted to the State Duma (lower house of Parliament) on December 14 by deputy Andrey Lugovoy and senators Andrey Klishas and Lyudmila Bokova.
The federal media regulator, Roskomnadzor, will be responsible for centralizing the state's control over this isolated segment of the World Wide Web, and all major Russian tech companies have reportedly agreed to the new rules of the game.
Roskomnadzor and the Communications Ministry would develop new requirements and rules for all major organizations that sustain the Internet in Russia, like providers and owners of technological communication networks.
In the draft law's explanatory note, the co-authors name the United States as Russia's main Internet threat, arguing that Washington has "directly and baselessly" accused Moscow of carrying out hacker attacks on the U.S. "In these conditions, we must take protective measures to safeguard the long-term and stable operation of the Internet in Russia, and to improve the reliability of Russia's Internet resources," the lawmakers say.
Under the law, Russia would create a national domain name system and develop special rules for Internet traffic routing. Having its own domain name system (which translates more easily memorized domain names to resources' numerical IP addresses) is supposed to guard against the potential seizure of Russia's .ru and .рф domains, and developing its own routing system would protect Internet providers against the seizure of the IP-address blocks allocated to them, according to Meduza.
All Russian Internet providers would be required to install the technical means to counter threats to the Russian Internet. With their help, the state would independently block all banned online resources in Russia, and monitor compliance with the new traffic routing rules and the use of the new national domain name system.
In an op-ed for Novaya Gazeta, columnist Kirill Martinov says the new legislation is designed to "self-isolate the Russian Internet in advance," in order to "avoid Russia's future isolation from the global Internet." Martinov thinks this threat is a hoax invented by Russia's intelligence agencies, arguing that the U.S. would never shut off Russia from the Internet because it would senselessly cost the American economy billions of dollars. The Russian government, on the other hand, has several practical reasons to acquire expanded censorship controls over the Internet, the analyst wrote.