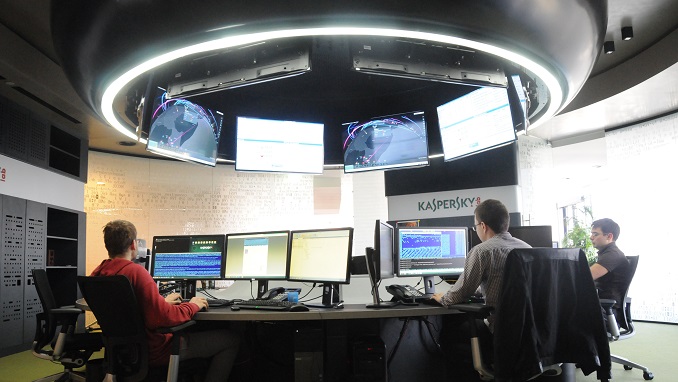 Russian cybersecurity company Kaspersky has decided to comply with controversial government legislation on Internet freedoms, watchdog group Roskomsvoboda said, according to TechCo. 
Users of the Kaspersky Secure Connection VPN say they have been denied access to websites blacklisted by the state communications regulator, Roskomnadzor.
Roskomsvoboda, an organization that monitors online censorship in Russia, said on July 1 that it had received e-mails from several users of Kaspersky's service.
"It simply says the page doesn't exist," Roskomsvoboda cited one user as saying. The user added that the VPN "logs everything" by recording a list of websites visited by the service.
Other users attempting to access blacklisted content reported seeing a message from the government regulator, Roskomnadzor, that links to a searchable version of the state register on banned websites.
Responding to a request for comment, Kaspersky said that it "complies with the laws of all the countries where it operates, including Russia."
"At the same time, Roskomnadzor requirements don't affect the main purpose of Kaspersky Secure Connection, which protects user privacy and ensures confidentiality and protection against data interception, for example, when using open WiFi networks, making online payments at cafes, airports or hotels," the company said in an e-mail.
"Additionally, the new requirements are relevant to VPN use only in Russian territory and do not concern users in other countries," it said. 
The Kremlin introduced fresh restrictions on Internet use as part of what observers say is an ongoing campaign to centralize control over Russia's segment of the web. They included a ban on Internet proxy services — including virtual private networks, or VPNs — and a crackdown on anonymous use of instant messaging services. 
Amnesty International called the development a "major blow to Internet freedom" in Russia. 
"To understand how the ban will work, it is enough to look at China, where Apple has just made a deplorable decision to remove most major VPN apps from the local version of its App Store," Denis Krivosheev, its deputy director for Europe and Central Asia, said at the time.