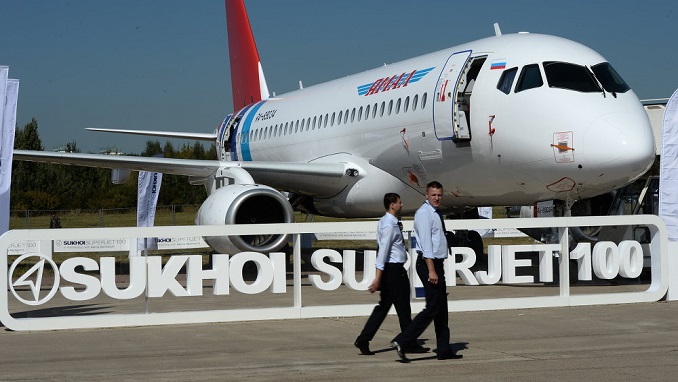 A consortium of investors, including Russian, Saudi wealth funds and German investment KGAL group, has announced the creation of an aircraft leasing company for Russian airlines, RBC reported.
The Russian Direct Investment Fund (RDIF), the Public Investment Fund (PIF) of Saudi Arabia, and Germany's KGAL have announced the creation of ROAL – a company strategically focused on becoming "a leader in aircraft leasing in Russia."
The announcement was made on Monday during Russian President Vladimir Putin's attendance at the Saudi-Russian investment forum in Riyadh.
With the total investment expected to exceed $600 million, "the purpose of the project is to invest in modern civil aircraft to be provided to Russian carriers under long term lease agreements," an RDIF statement says.
"We expect the company to take a leading position in the Russian airline market. It will enable Russian carriers to expand their fleets on favorable terms and, accordingly, increase the number of routes they offer, which will create additional benefits for passengers," said Kirill Dmitriev, RDIF's chief executive.
The fund has declined to specify which aircraft models – Russian-built or western types – ROAL is planning to acquire.
Currently, there are several large Russian companies involved in aircraft financing in the market. Most notable among them are the State Transport Leasing Company (GTLK), Sberbank Leasing, VTB Leasing, VEB Leasing, and Avia Capital Services, which is a subsidiary of state-run tech conglomerate Rostec.