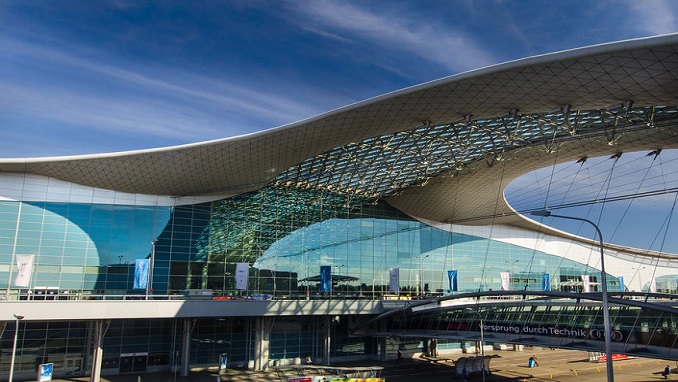 Russia's aviation authorities are facing a great shortage of funds for the reconstruction of regional airfields, which according to sources cited by business newspaper Kommersant, a number of projects were postponed ahead of the 2018 FIFA World Cup.
Experts believe that the shortage of funds will primarily affect numerous small airfields across Russia's vast territory.
According to Russia's Federal Air Transport Agency (Rossaviatsiya), the reconstruction of 66 regional airfields requires 171 bln rubles ($2.6 bln) for the next eight years, yet there is a shortfall of 107.4 bln rubles (1.6$ bln).
The agency has already asked the Finance Ministry to fill the funding gap. "We believe that the money will be allocated," a Rossaviatsiya spokesman told the newspaper. A source in the Transport Ministry, in turn, said, "we have requested additional funds from the Finance Ministry, and the request is currently under consideration."
According to an industry source, "66 airfields is a ridiculous amount." "Some of them are located beyond the Ural Mountains, and it is not an easy job to bring construction materials there and attract workers," the source told the newspaper.
Another industry source said that at cabinet meetings, Air Transport Agency officials had many times highlighted the need to increase the program's funding. The agency considers the need to be justified, noting that during the run-up to the 2018 FIFA World Cup, the program was reviewed and the reconstruction of many airports has not begun yet, though the state earlier confirmed it was necessary.
Fyodor Borisov from the Institute of Transport Economy and Transport Politics of the Higher School of Economics believes that private investors cannot be expected to guarantee infrastructure renovation.
"There is no money to reconstruct the regional network," the expert said. "These airfields are not capable of raising the necessary amounts of money for the reconstruction of tarmacs and runways. Besides, these facilities are state-owned, they don't belong to terminal tenants," the expert noted. According to him, large airport holdings managed to complete infrastructure renovation works before the FIFA World Cup. Therefore, if the program ends up underfunded, it is small regional airfields with no ties to private investors that will have to go through an optimization."