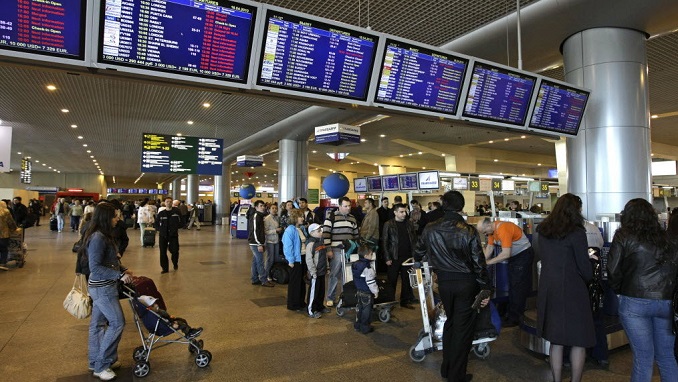 Russian could enforce a new procedure next year allowing airlines state security services to cancel any international flight if it is considered to be a "security threat for the Russian Federation," Radio Liberty reports. 
According to the new rules, such an order could be issued after the inspection of detailed information on a particular flight and its passengers, data which airlines will be obliged to submit under the threat of losing their approval for international operations. 
However, industry experts have concerns over the vagueness of what precisely may be deemed a "security threat," Russian media report.
The country's Transport Ministry is currently in the process of considering the new regulations for approving the country's airlines for international operations. According to the suggested new rules – which are currently subject to public debate – airlines will, no later than 30 minutes prior to departure, be required to submit a set of prescribed information about the flight and its passengers. Should the security service find that the flight poses a security risk, it could be cancelled.
The specified information will include the number and nationality of the flight crew and all passengers, load details, the flight plan with final destination and intermediate stops, and the estimated duration time of overflying Russian airspace and that of other countries.
A single violation will subject the airline to a one-month revocation of its license to operate all of its international flights, and for three or more violations a minimum of a year. Aviation authority Rosaviatsiya will also have the immediate power to cancel any specific flight if the Federal Security Service signals it as a possible security threat.
However, no precise definition of "security threat" has thus far been provided. Lawyers suggest that it may be interpreted as factors that pose risks for the vital interests of persons, society or the state. These factors may be associated not only with technological, ecological or terrorist threats, but also with political, social and economic risks. In practice, this could translate to an unrestricted list of reasons for rejecting international flights.