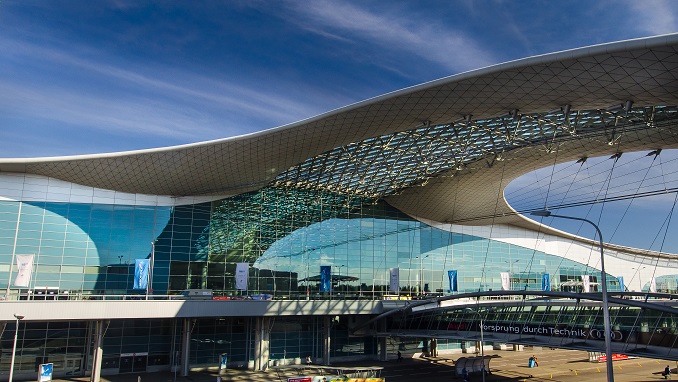 Moscow's biggest airport, Sheremetyevo (SVO) and Moscow Cargo presented their "2030 Master Plan" last week for the expansion of the airport's cargo complex to an audience including Chinese airline executives and members of a Chinese international trade committee, Cargo Airport News reported.
The Russian airport aims to capture growing Chinese cross-border e-commerce demand.
During the visit to Sheremetyevo's modern Moscow Cargo complex, the guests –which included representatives from the China Council for the Support of International Trade (CCPIT) and the China Chamber of International Commerce in Russia, as well as top managers from airlines and leading importers – were introduced to the technical capacity of the recently-built terminal and given a demonstration of its automated cargo handling and storage systems.
"We managed to achieve outstanding results in the development of [our] international cooperation thanks to Sheremetyevo airport's efficient, long-term planning and large-scale investment programme. We understand the needs of airlines and are ready to meet them in full," said Andrey Nikulin, first deputy general director of Sheremetyevo International Airport, in his speech.
"One of the greatest advantages of our terminal is the availability of areas for express cargo handling. Today, speed is the main requirement that the customers set. Speed provides a competitive edge," Mikhail Chuvilkin, first deputy general director and director for production at Moscow Cargo, pointed out in a statement.
The new cargo terminal at Sheremetyevo is designed to satisfy growing market demand and offers an advanced high quality infrastructure for China-destined cargo and mail, the airport's executives said.
"The terminal was built drawing on the experience of global industry leaders and the use of automated cargo storage and handling systems enabled us to reduce cargo handling and packaging time, make tracking transparent, and expand the area of IT interaction with customers and airlines. Factoring in the high growth rates of cargo turnover, the completion of the second stage of the cargo terminal is scheduled for 2022," the airport's statement adds.
Sheremetyevo International Airport is a top-10 hub airport in Europe and the largest in Russia in terms of a number of criteria, including passenger and cargo traffic, the number of take-offs and landings, the total area of terminals, and the capacity of its cargo facilities. In 2018, Sheremetyevo served 45.8 million passengers, a 14.3 per cent increase on 2017.