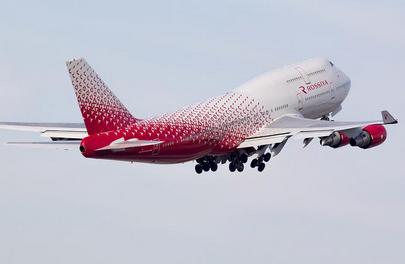 Sheremetyevo International Airport (SVO) has scored a major coup with the transfer of Rossiya Airline's flights from Moscow's Vnukovo Airport. The change will take place in the 2018/19 winter season.
Rossiya is an regional carrier and is part of the Aeroflot Group, with headquarters in St Petersburg.
Starting on Oct. 28th, Rossiya's Moscow-originating domestic services to domestic destinations, along with new international service to Denpasar, Indonesia, will operate from Terminal D at Sheremetyevo.
This latest move can be seen as part of Aeroflot's intention to create a large transit hub at Sheremetyevo. Aeroflot released a statement saying that working with Sheremetyevo would allow the Group to streamline its route network. It will also give passengers more convenient transit opportunities on important domestic routes.
Ground services, including check-in and aircraft ground handling, will be carried out by Sheremetyevo Handling. They have purchased additional equipment and hired new personnel to meet growing demand for services from Aeroflot and other airlines.
Sheremetyevo International Airport is Moscow's largest airport. They will be handling increasing passenger numbers, flights and logistics, with these new developments.