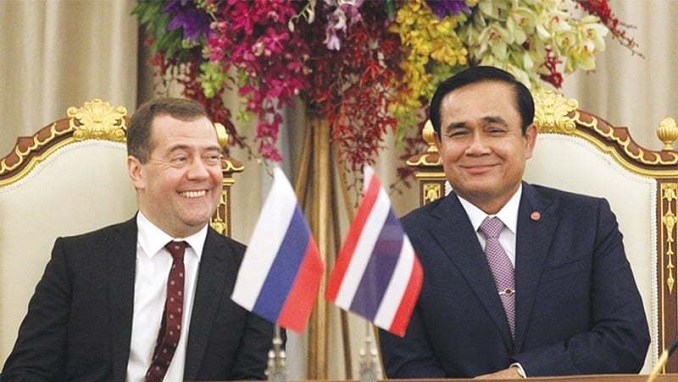 Russian Ambassador to Thailand Kirill Barsky expects up to 1.7 mln Russians to visit the country by the end of 2018, TASS reports.
"We continue to top record travel levels: in 2017, 1.346 million Russians visited the kingdom, a 23% increase compared with 2016," the ambassador said in an interview with the news agency.
"Considering that 900,000 Russians have already visited Thailand in the first seven months of this year, meaning before the peak season, I do not rule out that the final result will be 1.6-1.7 million people," the diplomat added.
According to Barsky, "the recent FIFA World Cup has definitely heightened the interest of the Thais to the Russian Federation." "We have not obtained the statistics regarding the number of Thai citizens visiting (Russia) this year yet, but if last year that number was 46,000 (up 44% compared with 2016), this year it is thought to reach the 100,000 level for the first time ever," he noted.
According to the data provided by the Ministry of Tourism and Sports of Thailand, 900,000 Russians visited the kingdom in the period between January and July 2018, a 16% increase compared with the same period last year. Russian tourists spent $2.2 billion in the country in seven months (up 18% from 2017).
Meanwhile, the Tourism Association of Cyprus announced that the number of Russian tourists dropped 5% compared to last year, but travellers from the country remained the second largest group of tourists in the Mediterranean nation, after visitors from the UK.
Tourist arrivals in Cyprus reached a record high this August and in the first eight months of this year, official data shows.