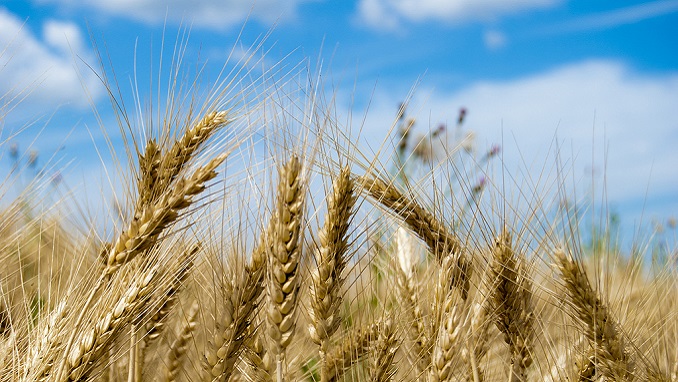 Agricultural exports from the Amur Region in Russia's Far East to neighboring China are expected to exponentially grow as the region is quickly becoming a major soybean exporter amid a trade war initiated by the U.S. against China, CGTN reports.
After a dramatic reduction in China's imports of soybean from the United States, Russia, with its vast arable fields, quickly stepped in, offering Chinese buyers more value for their money.
The small village of Razdolynoe, some 50 kilometers southeast of Blagoveschensk, the capital of the Amur Region, is in a predominantly agricultural area. Yet it is special because it has continued the traditional Soviet-style collective farming with 21st-century practices, 30 years after the collapse of the former Soviet Union.
The local collective farm Partizan grew into a modern producer of ecologically clean grains that annually delivers over 70,000 tons of crops and employs over 400 workers. But the farm's main trump card is soybeans, growing in an area of over 16,000 hectares. In spring, the farms will turn into colorful fields of soy, which quickly becoming its main source of income and one of the strongest export products of the Amur Region.
Due to the U.S.-China trade war, buyers from neighboring Chinese towns have flocked to the Russian region, clearing out all their soybean stocks. And demand is expected to rapidly grow after the recent completion of two new bridges over the Amur River, which, known as Heilongjiang River in China, border the two countries. The director of the Russian farm is happy with the prospects of production increase, but he says they also need government support.
"The government's duty here in the Amur Region is to increase soybean production for China. China demands a lot of it from us because our soybeans don't contain GMO. We do not also use any GMO products and that's why the quality of our crops is good. We apply all the regular treatments. The demand for our crops is significant," said Viktor Silohin.
"In the beginning, we had plans to increase our production capacity twofold to 150,000 tons of soybeans per year. And it'll happen by the end of the next year. Aside from that, the Chinese market is beginning to appreciate eco-friendlier products and our soybean oil is without any GMO. This is why the demand for our products is very high, not just in China but in other Asian countries as well," he added.