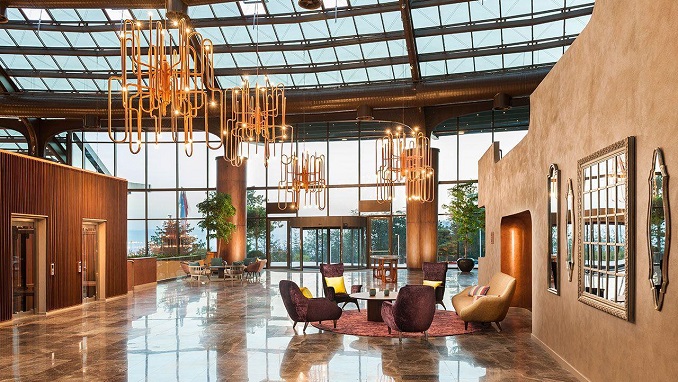 A rebuilt hotel in a historical hospital building in the Russian city of Kazan will be opened this fall, the hotel's manager Ergin Sarp told Realnoe Vremya in an interview.
The five-star Kazan Palace Hotel was completely reconstructed by Turkish company Tasigo, the hotel arm of construction giant Polimeks Group.
"Kazan Palace Hotel by Tasigo will be welcoming the first guests in autumn 2018. So we still have 1-1,5 months, it depends on construction works because we'd like to be ready 100%. As you know, this hotel is historical, it's almost 110 years old. That's why we have to be careful about each point to prepare the hotel for our guests. So we'd like to show our respect for the building, first of all. And, of course, it's the cultural treasure of Tatarstan and Russia," said Sarp.
Polimeks held negotiations with another Turkish hotel chain – Rixos, but ultimately chose to open the hotel as part of its own Tasigo brand.
"Indeed, we had negotiations with Rixos. But now the hotel is opening under our own brand name Tasigo, which will service guests at the same high level. Tasigo Hotels belongs to Polimeks Group, and it already has operating hotels in Eskişehir and Alaçatı. Among current projects, I can call a hotel in Istanbul. We have many cultural projects in Turkey as well – the construction of a museum has been almost completed in Eskişehir, there is a couple of projects in Holland. Tasigo Hotels is actively reaching the international level," the hotel's manager said.
Sarp added that both the hotel's management and local authorities believe that the project's most important part is adding value to Tatarstan's tourist offer.
"Next year we plan to build an annex building with 88 additional rooms, connected to the main building," the manager added, without disclosing the amount of money his company spent on the reconstruction.