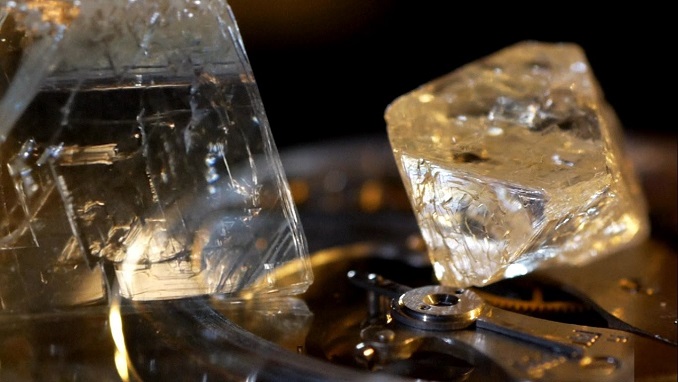 Russian diamond mining giant Alrosa has announced that it's Supervisory Board has recommended a 28.3 billion rubles ($425.7 million) dividend payout for the first half of 2019, the company said in a statement.
Alrosa said that the dividend amounted to 100% of the free cash flow for the first half of this year, translating to a 5% yield. The company added that it recorded a net profit of 37.5 billion rubles ($564 million) for the period, while net debt totaled 35.4 billion rubles ($532.5 million).
Recently, Alrosa announced its performance for the 2nd quarter of 2019, reporting revenues of $858.4 million – down 21% year-on-year. Net profit totaled $200.4 million – 47% less than Alrosa's profit during Q2 2018. The fall in revenue was attributed by the miner to lower sales – just 8.3 million carats in Q2 2019 compared to the 9 million carats sold in the second quarter of 2018, "as well as changes in the sales mix".
Alrosa is the world's largest producer of diamonds by volume, having turned out 36.7 million carats in 2018. It operates 12 mines in remote, sparsely inhabited regions of Siberia. Most of those are in the Sakha Republic, or Yakutia, a region five times the size of France with only a million inhabitants, where most of Alrosa's 35,000 employees are based.
In total, Russia mined more than 43 million carats in 2018. For comparison, the world's second-largest producer by volume, Botswana, produced 24.3 million carats.