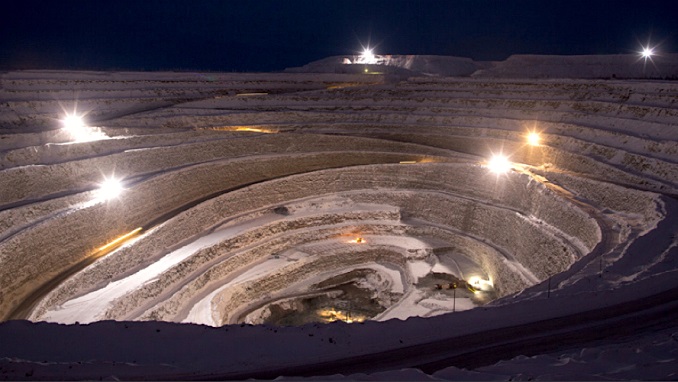 Russian diamond exploration and mining giant Alrosa will have a 70% stake in its joint venture with state-owned Zimbabwe Consolidated Diamond Company (ZCDC) with a provision set for possible expansion "in the territory of the whole country," Businesslive reports citing the agreement between the two sides.
Zimbabwe's information minister Monica Mutsvangwa revealed that although efforts will be made to ensure a much favorable parity between Alrosa and ZCDC, the structure will be in favor of the Russian firm.
"The shareholding will, however, be renegotiated at agreed intervals of the project cycle up to a split of 49-51% in favor of Alrosa. ZCDC will subscribe to 30% shareholding in Alrosa Zimbabwe, so that is how the joint venture company will undertake this project, as you are aware Alrosa is number one in terms of exploration, mining and even marketing and beneficiation of diamonds," said Mutsvangwa.
In an interview with journalists after the signing ceremony, Alrosa CEO Sergey Ivanov said his company will invest an initial $12m in the venture.
"We are hoping that exploration will start in September. We see a lot of potentials and we will invest more in the coming years depending on the outcome of the exploration," he said.
Speaking after the signing of the deal between Alrosa and the Zimbabwe Consolidated Diamond Company (ZCDC), mines and mining development minister Winston Chitando said there was a lot of scope for investment.
"This is a joint venture between Alrosa and the ZCDC. It will look at greenfield and brownfield projects. So there will be an exploration in new areas that are not known to have diamonds and there will also be work in areas such as Marange and Chimanimani which are known to have diamonds," said Chitando.