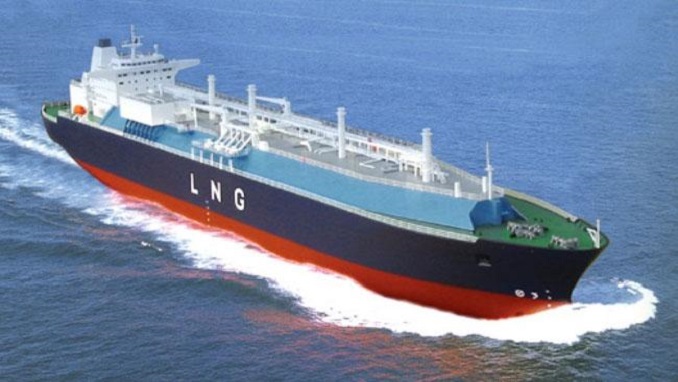 China's rapidly growing appetite for LNG and the corresponding U.S. interest to sell the fuel could part ways after Beijing announced on Wednesday it will impose a 10% tariff on $60 billion-worth of American imports including LNG, CNN reports.
China is on the verge of overtaking Japan as the biggest buyer of LNG in the world. In the 12 months leading up until June 2018, the country was the second-largest buyer of U.S. LNG, according to energy consulting firm Wood Mackenzie. Shell, the U.S. subsidiary of Royal Dutch Shell (RDSA), was the largest seller.
However, China has dialed back its U.S. LNG purchases in recent months as trade tensions have ratcheted up. Instead, Beijing is turning more to LNG powerhouses Qatar, Australia, and Russia.
"China has been able to find willing sellers closer to its own backyard," said Matt Smith, ClipperData's director of commodity research.
Russia's energy ties to China have been strengthening recently – the construction of Gazprom's 38 Bcm per year Power of Siberia gas pipeline, seaborne sales of ESPO (of which China is the dominant buyer), recent cross-investment deals including Rosneft and many more. With the two as close as ever on geopolitical and energy-related issues, July 2018 brought about a new facet to their cooperation – trading in cargoes from the Arctic LNG plant in Yamal. Two Yamal LNG tankers, Eduard Toll and Vladimir Rusanov, reached China's Jiangsu province July 19, the first supplies from Yamal to reach China directly via the Northern Sea Route.