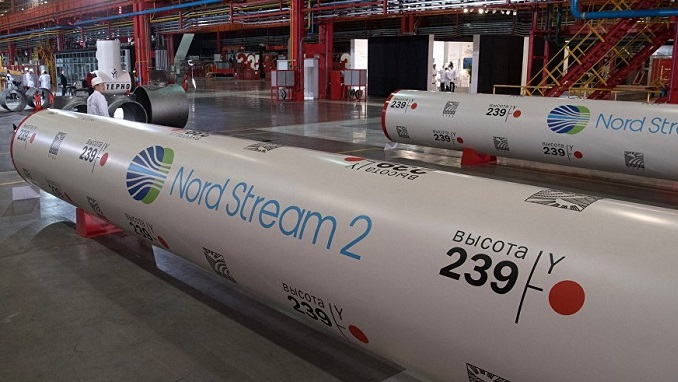 European Union ambassadors have agreed to toughen regulations on the controversial Nord Stream 2 gas pipeline from Russia to Germany, but they have decided not to back plans that might threaten its completion, Deutsche Welle reports.
If approved by the European Parliament, the agreement could complicate things for Russian energy giant Gazprom, which would then have to follow EU regulations and would no longer be the sole operator of the pipeline.
Work on the 1,225km (760-mile) pipeline under the Baltic Sea is set to end this year, but it has angered several European countries. The EU wants to bring pipelines coming into the bloc under its energy rules. But Germany feared that would make the new pipeline uneconomic and unviable. In the end 27 of the bloc's 28 ambassadors reportedly agreed to a Franco-German compromise.
France said it was delighted that Germany had agreed to place Nord Stream "under European control," and in return Germany is likely to remain as lead negotiator on the project. German Chancellor Angela Merkel also praised the deal.
France's Foreign Ministry had earlier signaled its intention to vote for changes to the EU's Third Energy Package Gas Directive regulating gas imports.
After the deal was struck, French President Emmanuel Macron's government was keen to stress that "there is no French-German crisis."
"The dependence on Russian gas worries us," a spokesman told the DPA news agency. "For that reason, it is important to us to ensure European control so that this dependence does not increase."