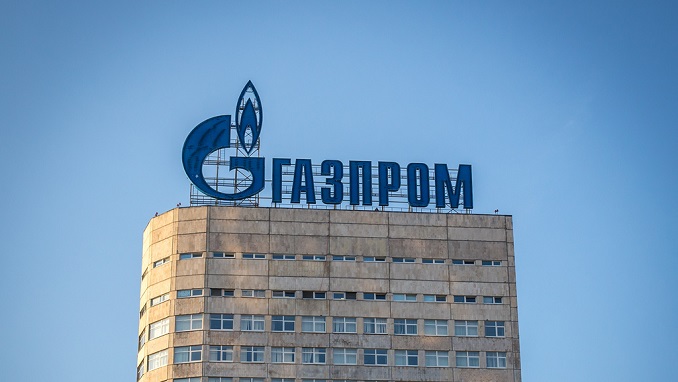 Russia's state gass giant Gazprom is to hold talks on the fate of Russian gas transit through Ukraine in April. The company is forced to use Ukrainian pipelines at least until 2020 and given the sharp conflict between Russia and Ukraine and the worsening dialogue with the European Union, which has traditionally mediated gas crises, the talks will become one of the most challenging in history, Kommersant writes.
Gazprom's contract on gas transit signed with Ukraine's Naftogaz expires next year.
The Russian company planned to reduce dependence on Ukraine's gas transportation system to a bare minimum by building new gas pipelines – Nord Stream 2 and the Turkish Stream. Under this plan, Gazprom's exports to Europe and Turkey would remain at the level of 2014 and both pipelines were scheduled to be launched by late 2019. However, by late March 2018, it became evident that Gazprom would have to either extend its transit contract with Ukraine or decide in favor of an unprecedented breach of its commitments to consumers.
So, if Gazprom fails to agree with Ukraine on extending the gas transit contract for 2020, it will have to deal with a shortage of deliveries to its consumers. If exports remain at the level of 2017, given that the first leg of Turkish Stream becomes operational and Nord Stream 2 is launched at the 60% capacity, Gazprom will fail to deliver some 45 billion cubic meters to Europe. With the gas price at $250 per 1,000 cubic meters Gazprom will lose $11.2 billion in profits and pay another $800 million in fines. The Russian energy giant's reputation would be also undermined.
Sources in Gazprom say no one is considering this critical scenario now.
"Even if we fail to reach a deal with Ukraine by late 2019, the Europeans will come and force Kiev to sign at least a temporary agreement," one Kommersant's source said. The key question is whether Gazprom has to agree with the EU on a temporary decision given that after 2022 the transit will be reduced to a minimum or even halted, or try to keep Ukraine as a full-fledged transit route for a significant time, the source added.
All sides will lose should the talks collapse, the paper says. Gazprom will have to earmark more funds on building gas pipelines in Europe, the EU may face gas price hikes, and Ukraine's gas transportation system will lose its strategic importance and shrink, triggering a new hike in gas prices in Ukraine.