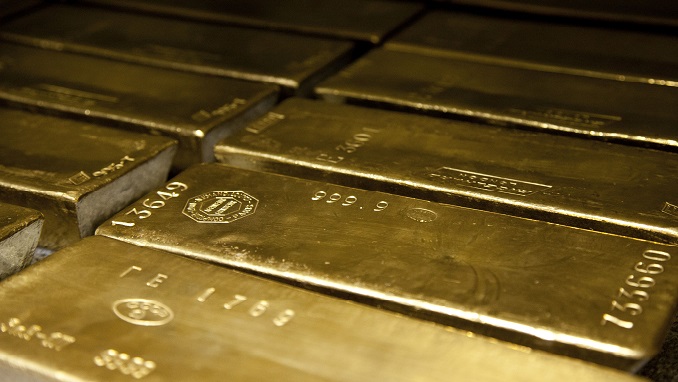 The dollar held its gains on upbeat U.S. economic data and equities edged up, whetting investors' appetite for risk and ending a three-day gold rally on Wednesday, Investing.com reported.
"The announcement by China of new import tariffs on US sorghum raised concern that a trade war was still a risk," analysts at ANZ said in a note, adding that "this was mitigated by a stronger equity market in the US, after the first batch of companies reported a solid of earnings" for the first quarter.
Spot gold fell 0.2% to $1,344.06 an ounce at 4.14am GMT, while US gold futures for June delivery dipped 0.18% to $1,347.10/oz.
Gold prices surged to $1,365.23 last week, their highest since January 25, on heightened tension over Syria and U.S. sanctions against Russia.
"Historically, geopolitical tensions have a short-term impact on price movement, but overall it is the economy that determines prices," Mark To, head of research at Hong Kong's Wing Fung Financial Group, told Reuters.
Asian shares inched up after Wall Street took heart from the upbeat corporate earnings.
The dollar index, which measures the greenback against a basket of currencies, was little changed at 89.494, after gaining 0.1% overnight.
The dollar index touched a three-week low of 89.229 on Tuesday before pulling back on stronger than expected March U.S. housing starts and steady industrial production figures.
Spot gold may retrace to a support level at $1,334 because it failed to break resistance at $1,350, said Reuters technical analyst Wang Tao.