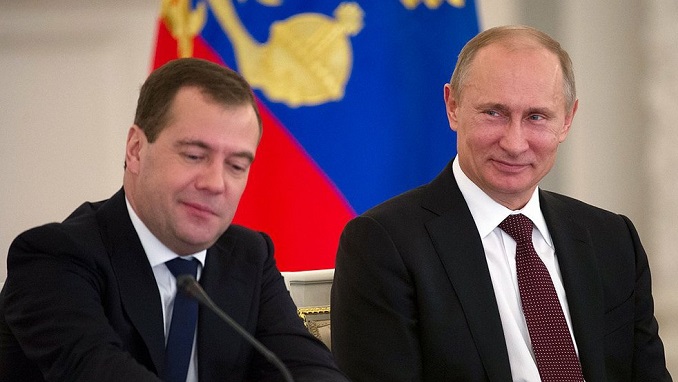 Russian Prime Minister Dmitry Medvedev has said that global oil prices have reached "an acceptable level" for Russia and that his country is not interested in expensive oil, state-run TASS news agency reported.
"At the moment, the prices [for oil] have leveled off, and we have never been interested in prices being as high as possible: this threatens to halt the development of the economy," Medvedev said during an online conference by the Shanghai media group.
"We need reasonable prices, and now everything is in order," he added.
In May 2018, the price of oil exceeded $80 for the first time in four years. On October 1, Brent crude traded on the London stock exchange for $84.23 per barrel. As of November 5, the price dropped to $72.6 per barrel.
Top traders predict that oil may soon exceed $100 a barrel due to the global slowdown of production growth and amid speculation that the stockpiles are insufficient. U.S. sanctions on Iran and the resulting output drop is also pressuring the prices, analysts say. Supply disruptions can also be expected elsewhere, including in OPEC nations Nigeria, Libya, and Venezuela.
According to Citi's Global Head of Commodities Research Ed Morse, an average price of $80 a barrel for this quarter is "realistic," with spikes to $90 or even $100 possible if further disruptions worsen a supply crunch amid rising consumption.
The outlook comes as the Organization of Petroleum Exporting Countries (OPEC) and its allies send mixed supply signals to the market, with Russia suggesting it could push output to a record and an OPEC committee signaling the group could cap supply again in 2019.
Central to the uncertainty is Iran, where the U.S. imposed sanctions this week while granting waivers to eight buyers of its crude.