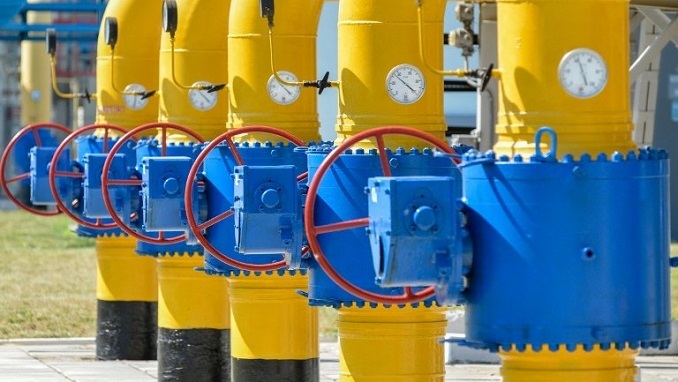 Russian Prime Minister Dmitry Medvedev has signed a decree imposing new sanctions on Ukraine, which include a ban on the export of oil, coal and petroleum products and expanding the list of banned Ukrainian goods, RIA Novosti reported.
The new export rules, which will restrict Russian oil exports to Ukraine, requiring special permits, are being imposed just three days before the second stage of the presidential election in Ukraine.
For a long time, Ukraine remained one of the major markets for Russian oil exporters as far as former Soviet countries were concerned. Russian oil products account for nearly half of Ukraine's annual consumption of gasoline and diesel fuel, according to ACRA analyst Vasily Tanurkov. If the ban on fuel exports comes into effect, Ukraine will see prices soar, while Russia will face almost no consequences, the analyst says.
Ukrainian oil refinery Ukrtatnafta has been trying for a long time to draw the state authorities' attention to the "dangerous dependence of the country's fuel market on monopolistic oil supplies from Russia," the company said in a statement. Now that the supplies are about to stop, it may result "in the collapse of not only the fuel market but of the entire Ukrainian economy, undermining the country's national security."
Fitch Ratings analyst Dmitry Marinchenko says that the reason behind Ukraine's heavy dependence on oil imports is low production. Most of the country's refineries are outdated and have long stopped operating, the expert pointed out. Ukraine imported about eight million tons of oil products in 2018, mostly from Russia and Belarus.
"However, Belarusian oil products are in fact made from Russian oil. If this channel is cut off, the Ukrainian economy could face a fuel crisis," Marinchenko added.
After signing the decree, Medvedev also announced expansion of the ban on imports of some Ukrainian goods.
"I have signed a government decree on this issue. We are expanding the ban on imports of certain types of goods to Russia, which will be applied to Ukrainian engineering products, consumer goods, metal products, the cost of which totaled almost $250 million last year," he said.