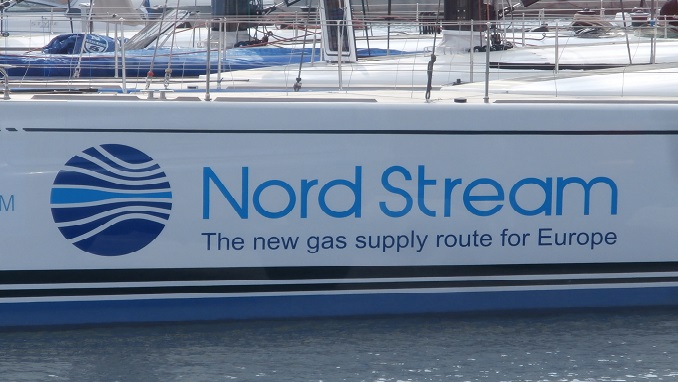 Ukraine's president on Saturday slammed Russia's controversial Nord Stream 2 pipeline as a "threat" to Europe and welcomed moves by Kiev to tap into gas supplies from the United States, the Kyiv Post reports.
Volodymyr Zelensky, who was elected a few months ago, made the comments about the gas pipeline set to send Russian gas to Germany standing alongside Poland's President Andrzej Duda in Warsaw, where he was due to attend Sunday ceremonies marking 80 years since the outbreak of World War II.
"We hold the same position as Poland: Nord Stream 2 is unacceptable and it threatens Europe as a whole," Zelensky told reporters. "We want the diversification of sources of energy delivery within the U.S., Poland and Ukraine triangle," he added. The U.S., Poland and Ukraine agreed later on Saturday in Warsaw to beef up cooperation aimed at securing energy supplies in the region reliant on Russian deliveries.
The agreement is largely focused on gearing Ukraine's gas infrastructure to deliveries from the West, including American liquefied natural gas (LNG). It was signed by visiting U.S. Energy Secretary Rick Perry, Ukraine's Defense Minister Oleksandr Danyliuk and Piotr Naimski, the Polish government's chief energy strategist.
On Thursday, Poland's state-run gas firm PGNiG announced it was selling Ukraine's energy group ERU a shipment of LNG from the United States. An EU and NATO member, Poland is trying to wean itself off Russian gas, notably by building an LNG terminal on its Baltic coast. It is capable of receiving LNG shipments from the US and the Middle East. Naimski told reporters that by 2021, Poland would be able to supply Ukraine with six billion cubic meters of natural gas per year, which said was a "significant amount".