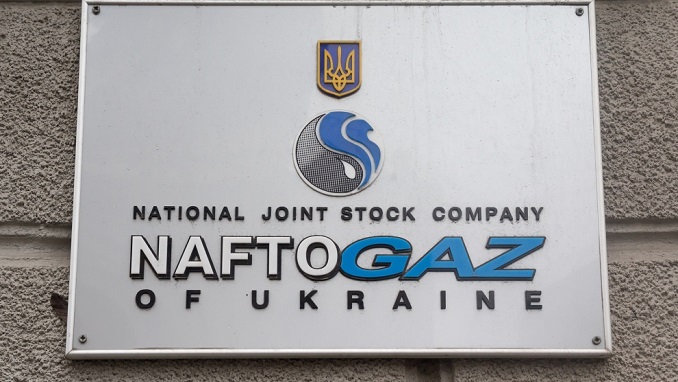 A New York court has agreed with requirements by Ukraine's national gas company Naftogaz with respect to Russian energy giant Gazprom, Naftogaz executive Yuri Vitrenko has said, according to Interfax Ukraine.
"This is only the first step in the United States. Details later," he wrote on his Facebook page on Thursday night. "We are still waiting for a court decision in Texas."
In May, the Ukrainian company said it was seeking to legally acquire Gazprom shares of stock and other assets in European countries to gain some of the $2.56 billion from Gazprom that Naftogaz was awarded in March by the Arbitration Institute of the Stockholm Chamber of Commerce. No details have been presented about the essence of the claim in the New York court.
Naftogaz has filed a lawsuit to Gazprom Marketing & Trading USA, Inc to a district court in Southern Texas and awaits a decision on further litigation with Gazprom in the Netherlands and Switzerland on the execution of the decision of the Stockholm arbitration.
"And the United States is not the last jurisdiction where Gazprom faces problems. Until they pay us the full amount," Vitrenko was quoted by the news agency as saying.
He also said that Gazprom had lost the dispute in the Court of Appeal in Sweden about the suspension of the enforcement of the arbitration decision, therefore it has no legal basis not to pay Naftogaz under this decision.
The Russian state-owned gas major and main exponent of Russia's energy policy is coming under increasing pressure in recent weeks as the United States steps up its diplomatic efforts to block the contentious Nord Stream 2 gas pipeline project.
On Wednesday, the European Parliament joined the growing pressure on the controversial project, adopting a resolution which condemned the construction of the Nord Stream 2 pipeline and calling it "a political project that poses a threat to the European energy security and efforts on diversification of energy supply sources."
Nord Stream 2 is planned to pass through the territorial waters of five countries – Russia, Finland, Sweden, Denmark, and Germany, and bypass transit countries like Ukraine, Belarus, Poland and other Eastern European and Baltic states. Denmark is the only country that has not granted its permit for the construction of the pipeline in its waters.