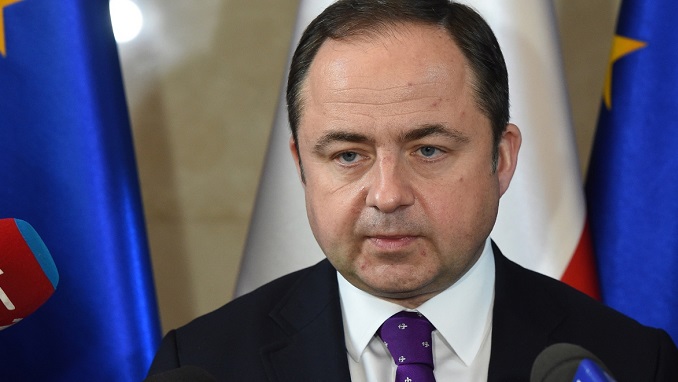 The planned Nord Stream 2 gas pipeline from Russia to Germany will harm the European Union and Ukraine which is why it should not be built, Poland's Deputy Foreign Minister Konrad Szymański has said, according to TheNews.pl.
Szymański said that the planned gas link "is a bad deal for the European Union and a bad deal for Ukraine, and it should not go ahead."
According to Szymański, once Nord Stream 2 goes online in 2019 and Russian gas giant Gazprom "has the technical capacity to serve its Western European customers without the Ukrainian transmission system, any deal of the sort will be based solely on Russia's goodwill, which is hardly an ironclad guarantee."
Supporting Ukrainian independence and maintaining the Ukrainian gas transit route after 2019 is crucial to the stability of Europe, he added.
Cutting off the Ukrainian transit route would deal a harsh blow to the Ukrainian budget and, even more importantly, Kiev's geopolitical situation would become much more vulnerable, Szymański wrote in an op-ed published by Politico.
"Even if the pipeline would appear to benefit Germany and Russia in the short term, Europe as a whole will eventually lose, and the ultimate winner will turn out to be Russia," he said in his article.
If built, the Nord Stream 2 pipeline will supply around 55 billion cubic meters of natural gas a year from Russia to Germany under the Baltic Sea, circumventing Poland, the Baltic states, and Ukraine, which have fiercely opposed the project.