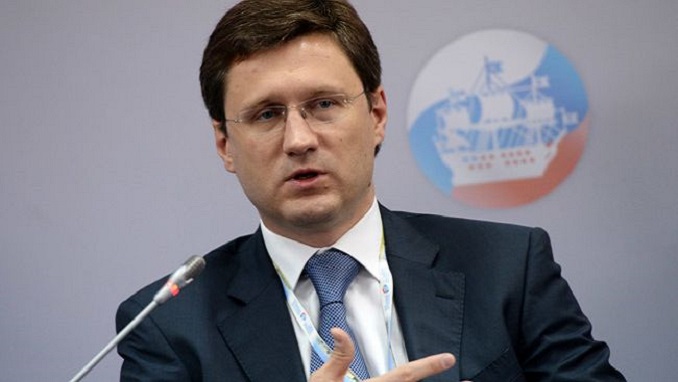 Russian oil companies and the state budget have gained around $43 billion so far thanks to a deal with OPEC to cut oil production, Russian Energy Minister Alexander Novak said on Tuesday, according to RIA news agency.
The statement comes at a time when it seems OPEC and its allies have almost achieved their goal of clearing an oil glut. However, according to the International Energy Agency, their efforts could be derailed by rising supplies from the U.S. and other rivals.
Oil stockpiles in developed nations fell the most in more than six years in December as supply cuts by OPEC and Russia took effect, Bloomberg reported. The surplus is also being cleared by higher consumption, with the agency boosting its forecast for global demand growth in 2018 by about 100,000 barrels a day to 1.4 million a day.
Still, as the increase in prices to a three-year high stimulates more supply from America, OPEC's strategy could be backfiring, IEA says. U.S. output will soon surpass that of the cartel's biggest producer, Saudi Arabia, and may overtake Russia as a global leader by the end of the year.
"With the surplus having shrunk so dramatically, the success of the output agreement might be close to hand," said the Paris-based agency, which advises most of the world's major economies. Nevertheless, the "main message" remains that "fast-rising production in non-OPEC countries, led by the U.S., is likely to grow more than demand."
Once fierce market rivals, OPEC and Russia forged an alliance in late 2016 to offset the oil glut unleashed by the advent of the U.S. shale industry. After a year of output cuts, stockpiles in industrialized nations have shrunk to the lowest since November 2014. They were about 52 million barrels above the five-year average in December, a drop of 80 percent from a year earlier, the IEA said.
OPEC's implementation of pledged cuts was its strongest since the deal came into force, with the group reducing output by 37 percent more than it promised, according to the IEA.
The agency said global inventories may stop falling in the early part of this year with the onset of new supplies. Having cut costs during a three-year market slump, U.S. shale companies are able to deliver even more oil as recovering prices fund new drilling, the report noted. The nation's output could climb enough this year to satisfy the expected increase in global consumption, according to the IEA.