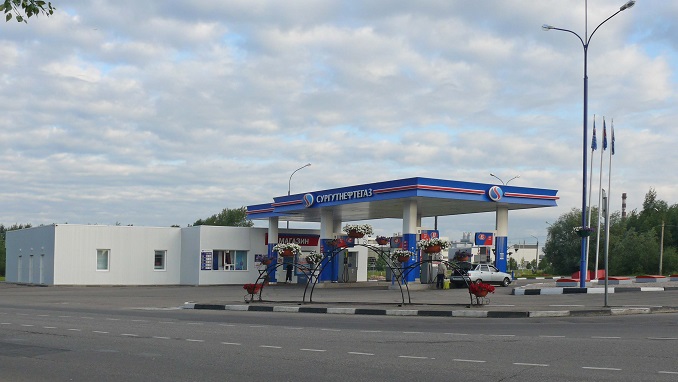 Shares in one of Russia's biggest oil producers, Surgutneftegaz (Surgut) jumped 31% in value in two days last week, setting an all-time high price record of 48 rubles ($0.75), with no apparent catalysts or news flow, bne Intellinews writes.
This is the second big jump up in the stock's value this year. In September the stock climbed some 20% as speculations piled into the name on reports that the oil "dinosaur" known for its ultra-conservative financial policies may unseal its notorious $50 billion cash pile, which is almost as much as Russia's sovereign reserves.
Analysts surveyed by business portal RBC and daily newspaper Kommersant were scratching their heads as they saw no apparent reason for last week's second rally in Surgut shares.
According to unconfirmed reports, the company previously announced the creation of the subsidiary, Rion, to invest in and manage securities. By the end of 1H19, Surgut's cash pile had reached more 3.25 trillion rubles ($50.9 billion), which is 2.4-fold more than the entire company's market capitalization. The cash the company holds is being discounted by 50 cents on the dollar as investors believe the management will never share these funds with shareholders.
Surgut famously bases its operations on rubles, and its investment case has been losing its dividend appeal owing to the ruble's appreciation and Russia's tight fiscal policy. In effect the way the company's dividends are calculated mean its preferred shares are a hedge against the fall of the ruble against the dollar, as if the ruble falls in value the company's dividend payout goes up in proportion. However, any move that potentially gives investors access to the $50 billion cash pile would vastly improve the interest in the name.
In 2018 the company made more profit from its enormous cash pile than it did from producing oil in 2018. One theory for the recent spike in share value, suggested by The Bell, is that a merger of Surgut with privately-owned Lukoil, the country's second biggest oil company, is in the offing.
The secrecy surrounding the share swings of Surgut reflects the general opacity of the company. Since the consolidation and privatization of state oil assets in western Siberia in the early 1990s, Surgut has been headed by Vladimir Bogdanov.
Bogdanov is regarded as something of a sector "dinosaur" by his rivals for his shunning of western debt, technology, accounting standards, foreign partnerships and Moscow as he largely lives on the site of the oilfields. The head of Surgut is believed to have close ties to the Kremlin.
Activist investor and the Kremlin's nemesis, Bill Browder, told bne IntelliNews that it was Surgut that organized the cancellation of his visa after he published a detailed organization diagram of the company's shareholding structure. The accusation was made that one of the hundreds of shell companies show on the diagram belongs to Russian president Vladimir Putin personally.