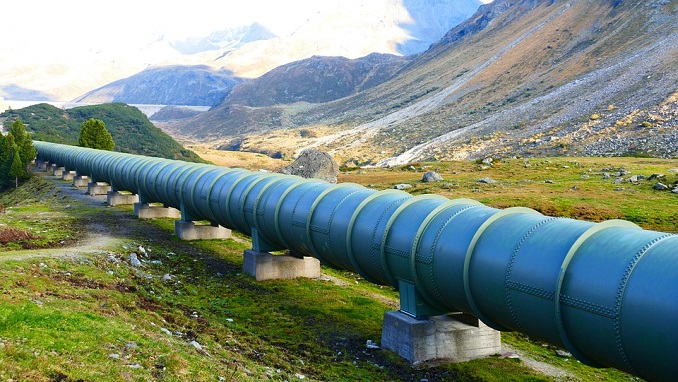 Russian pipeline operator Transneft announced Monday that oil pumping through the Druzhba pipeline was suspended for nine hours due to an emergency on the Polish section of the link, News.ru reports.
A representative of Transneft told reporters that oil pumping through Druzhba was suspended at 19:50 on Sunday, September 22, and was restored on Monday at 05:05 Moscow time "in connection with the incident with the Polish operator PERN."
In turn, Poland's PERN reported that on September 22 there was an oil spill from the Druzhba pipeline near Warsaw. The reason for the leak is an attempt by unknown attackers to illegally tamper into the pipeline.
"The leak has been fixed, and law enforcement agencies are already investigating the matter," the PERN report said. The Polish company also noted that during the suspension of pumping, the refineries supplied the necessary raw materials, and by now they have fully restored the pumping of oil through all three pipelines.
The Druzhba oil pipeline, built in 1964, passes through the territory of Russia, Ukraine, Belarus, Poland, the Czech Republic, Slovakia, Germany, Hungary, Latvia and Lithuania. The length of the section of the Druzhba oil pipeline, passing through Poland, is 675 km.
In mid-April, Belarus complained that oil contaminated with organochlorine compounds was coming from Russia through the Druzhba trunk pipeline and temporarily stopped re-exporting it. Subsequently, Belarus, Germany, Poland and Slovakia joined. Then the supply of clean oil resumed.
Belarus continues to discuss with the Russian Federation compensation issues due to the contaminated oil, but so far only a certain part of the losses has been compensated, Vladimir Sizov, deputy head of the Belarusian state concern Belneftekhim, said on Tuesday.