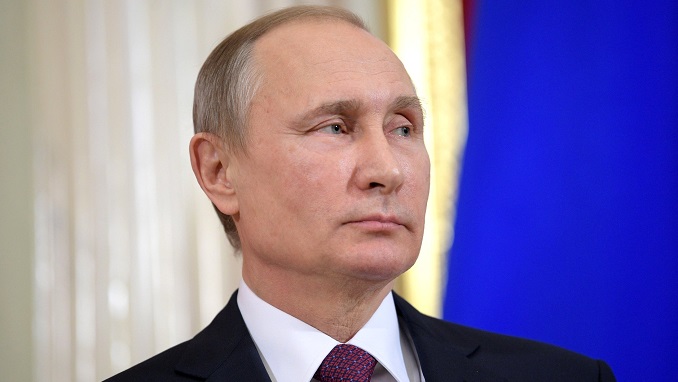 Russian President Vladimir Putin called on Wednesday for global oil producers and consumers to address "challenging" oil markets, Reuters reported.
Oil prices fell nearly 70% from January highs as coronavirus lockdowns hammered demand and as Saudi Arabia and Russia have flooded the market in a race for market share after they failed to reach a deal on supply curbs.
Oil and natural gas sales are a key revenue source for the Russian budget, while low prices are also hurting shale oil producers in the United States.
Speaking at a government meeting via a video link, Putin said that both oil producers and consumers should find a solution that would improve the "challenging" situation of global oil markets.
He also said if investments into the oil sector fell, oil prices would be sure to spike, something he said "no one needs."
"That's why we, together with the main producers and consumers, should work out such decisions, which would mitigate the situation on the market on the whole," Putin said, according to the readout of the meeting.
On Tuesday, U.S. Energy Secretary Dan Brouillette spoke with his Russian counterpart, Alexander Novak, about the price slump, and they agreed to hold future discussions involving other major world oil producers and consumers.
The call occurred a day after Trump and Putin agreed in a phone conversation to have their top energy officials discuss global oil market turmoil.
Putin said that the United States was also worried about the state of the oil market as shale oil producers need a price around $40 per barrel to turn a profit.
"That's why this is also a hard challenge for the American economy," he said.