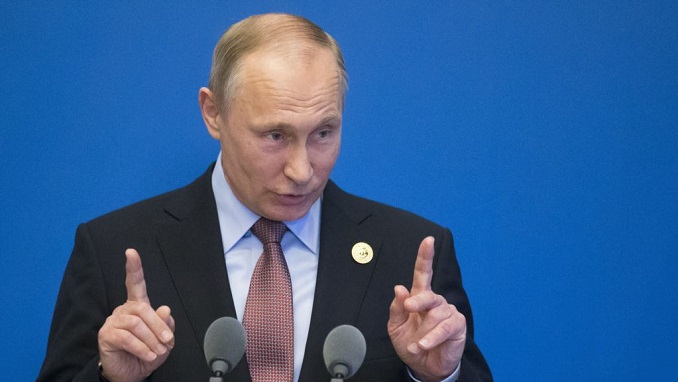 The planned Nord Stream 2 pipeline is a commercial venture Russia finds profitable and Moscow will defend it despite Washington opposing the project, Russian president Vladimir Putin said after a meeting with German Chancellor Angela Merkel on Friday.
"We have always treated this project as a purely commercial one, a project of business entities, and always kept it outside the framework of any political processes," Putin said, according to Platts. "We find it profitable for us and we will fight for it."
After holding talks in Russia's Black Sea resort of Sochi, Putin and Merkel confirmed that Russia would continue gas transit through Ukraine after the construction of the Nord Stream 2.
The highly controversial pipeline planned to take Russian gas directly to Europe bypassing Ukraine has been vehemently opposed by a number of European countries, including Poland and the Baltic countries. They argue that the project will strengthen Russia's already firm energy grip on the Old Continent.
U.S. President's Donald Trump's administration sees Nord Stream 2 as a threat to the growth of American LNG exports to Europe. Last week, a White House official threatened the countries and companies involved in the project with sanctions for the first time.
Speaking to media in Berlin, Deputy Assistant Secretary of State for Energy Diplomacy Sandra Oudkirk said Washington deemed the pipe as a security threat because it would give Russia the chance to install "undersea surveillance equipment" such as "listening devices" in the Baltic.
She also noted that the threat of sanctions was motivated by Washington's strong desire to curb Russia's influence in Europe and had nothing to do with the fact that U.S. LNG is one alternative to Russian gas.
Nord Stream 2 came at heightened sanctions risk in August 2017, when Trump signed into law a sanctions bill calling for new limits on investment in Russian pipeline projects.
Gazprom's 55 Bcm/year project linking Russia and Germany via the Black Sea is designed to double the capacity of the existing Nord Stream pipeline and reorient most Russian gas flows to Europe away from Ukraine and is expected to be launched by the end of 2019.