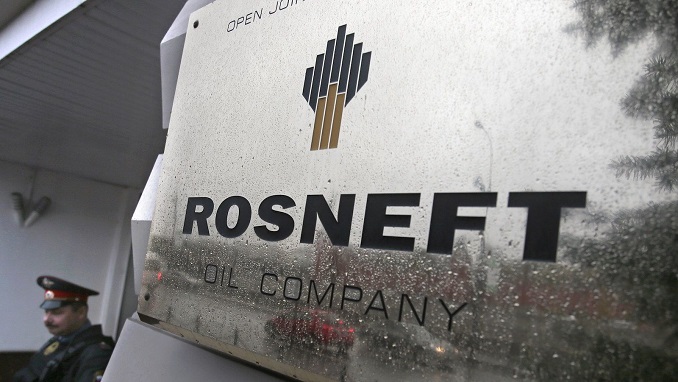 Russia's oil giant Rosneft could open a network of filling stations in Germany, the company's CEO Igor Sechin has said in an interview with Russia-1 TV station.
"As a matter of fact, we are doing that [selling our products to Germany] via networks of filling stations operated by our partners, whom we have a corresponding agreement with. They include BP, Total. But, probably, we will develop our own network," RBC quoted Sechin as saying when asked whether his company planned to sell its oil products to Germany without intermediaries.
Earlier this month, it was reported that Rosneft Deutschland, a subsidiary of the company signed a contract with German companies for the sale of its petrochemical products starting from 2019.
Rosneft is Germany's third-biggest oil refining market player, with an aggregate capacity of 12.5 million tonnes a year, or 12% of Germany's oil refining output. Sechin also said that Rosneft does not plan to buy more assets, neither does it expect any changes in its shareholder structure in the near future.
"As for inorganic growth, we are through with basic purchases. Now we are focused on organic growth and synergies we relied upon when making those purchases," he said in an interview with the Rossiya-1 television channel.
"These are high-quality and efficient assets. Our basic task now is to further boost their efficiency," he said.
According to Sechin, the company's shareholder structure is highly unlikely to be changed in the near future. "At this point, I think, the shareholder structure is finalized. No changes are expected," he noted.