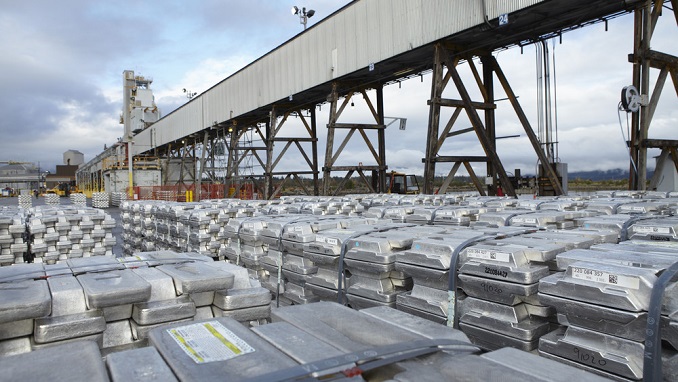 Russia's aluminum giant Rusal says U.S. sanctions have forced it to shut down one of its smaller plants that catered to U.S. customers and find new jobs for hundreds of the plant's workers, Reuters reports.
On Monday, the company said that operations at the Nadvoitsky aluminum smelter in Russia's Karelia region cannot continue because the plant stands to lose U.S. customers under the sanctions as well as a steady supply of raw materials.
Rusal is the second largest aluminum company in the world and a major employer of an estimated 61,000 Russian miners and manufacturing workers.
Under the sanctions, which were imposed on April 6 and designed to punish Moscow for alleged meddling in the 2016 U.S. election, U.S. customers are required to wind down business with Rusal by October 23.
Production at the Nadvoitsky plant was completely oriented toward the U.S. market, Rusal said, and it has had to stockpile all the aluminum products it has produced at the plant since April, generating what it said were "significant losses."
"Rusal was forced in August to begin closing down electrolysis pots at Nadvoitsky," Rusal told Reuters.
State figures show the plant has a workforce of 343 people and is the primary source of employment in the town of Nadvoitsy, which lies 485 kilometers north of St. Petersburg.
"Employees of the plant will not suffer" from the shutdown, Rusal maintained, as workers will either be offered jobs at a different company, be assisted with finding work in other parts of the country, or be provided with payouts agreed by both sides.
"The company…will provide each person with the opportunity to remain employed, primarily as part of the project to reprofile Nadvoitsky and create profitable businesses using the plant's infrastructure," Rusal said.
Rusal was one of several companies in Russian aluminum tycoon Oleg Deripaska's empire that was targeted with sanctions because of the billionaire's ties to the Kremlin.