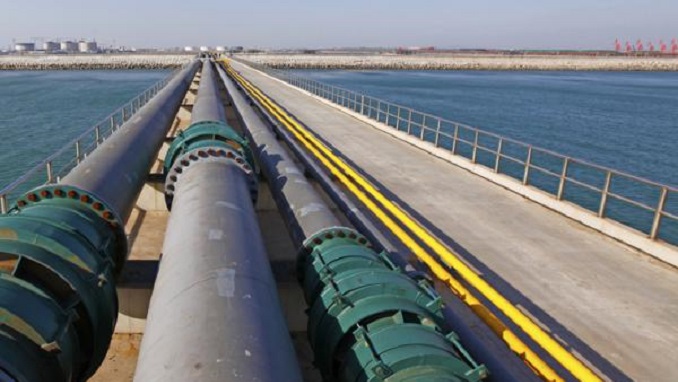 The Russian oil contamination crisis that disrupted flows and shook global prices is over, Russian officials say, and the government is calculating damages to its own economy and compensation payouts to neighbors, Reuters reports.
On Thursday, Russia's pipeline monopoly Transneft reached a deal to pay Kazakhstan $15 a barrel for the oil contaminated with chemicals it sent to the Central Asian country.
The accord between Transneft and KazTransOil is the first of its kind related to Russia's dirty-oil crisis, which became the worst disruption to the country's crude exports in decades after organic chlorides were found in supplies to European refineries through the Druzhba pipeline and cargoes shipped from the Baltic port of Ust-Luga.
For the buyers, the debacle has a long way to run and will cost them hundreds of millions of dollars, Reuters writes.
Two months since buyers discovered Russia was shipping oil contaminated with organic chloride, which is designed to boost output but can destroy refining equipment, less than half of the tainted crude loaded on tankers have found end-users.
More than 1 million metric tons worth around $500 million remain homeless, zigzagging between Europe and Asia. In China, buyers have refused to take dirty Russian oil, forcing trader Vitol to send cargo back to Europe.
The total volume of oil-contaminated in the Druzhba incident is 3.03 million tons, including 1.33 million tons of piped oil and 1.7 million tons shipped by tankers from Ust-Luga, Transneft said, citing documents that confirmed delivery of oil. The company expects all parties involved in the Druzhba incident to finalize their estimates for compensation by the end of summer.