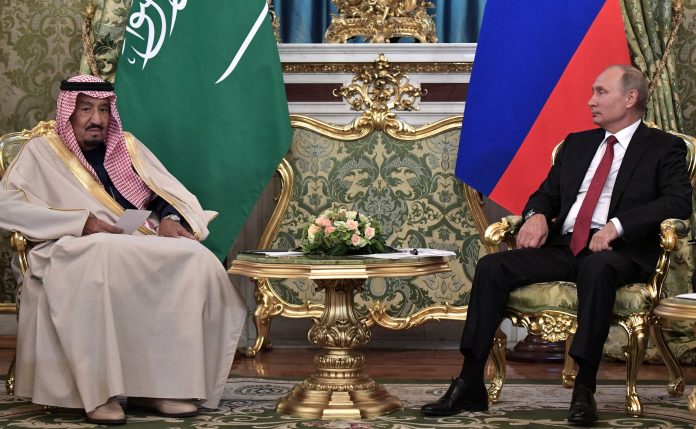 Russia and Saudi Arabia are preparing to launch two major investment funds this year, a Saudi official has said.
According to Asharq al-Awsat, the first fund will support energy industries with an amount of $1 billion, while the second fund will be dedicated to technical development. A total of 25 projects will be implemented, with Moscow and Riyadh providing around $10 billion in funding, the official said.
Abdulaziz al-Karidis, Vice-chairman of the Saudi-Russian Committee, said the visit of Saudi King Salman bin Abdulaziz to Moscow in October last year and the economic and investment deals signed during the visit have resulted in the cooperation projects between the two countries.
Karidis added that this visit and other visits of Russian and Saudi delegations and businessmen last year have led to establishing joint investment funds that permit implementing "giant projects".
The official added that during this year the work is in progress to facilitate procedures between Moscow and Riyadh through opening economic and commercial representations in both countries – these representations would help boost ties and overcome challenges facing businessmen in Saudi Arabia and Russia.
The Saudi-Russian Committee Vice-chairman stated that the establishment of a Saudi investment group is underway, via an initiative made by Saudi businessmen in the military industry field and in cooperation with Russian military industry companies.
The Saudi-Russian relations have witnessed lots of development recently in several areas, especially in economy. Analysts from both countries have said that more room for cooperation exists, with projects in the energy sector reportedly being planned, after Moscow and Riyadh in November signed an agreement on energy and climate and a memorandum of understanding and cooperation in the energy sector.
Under the agreement, Saudi Arabia is reportedly interested to build up to 16 nuclear reactors under Russia's supervision.