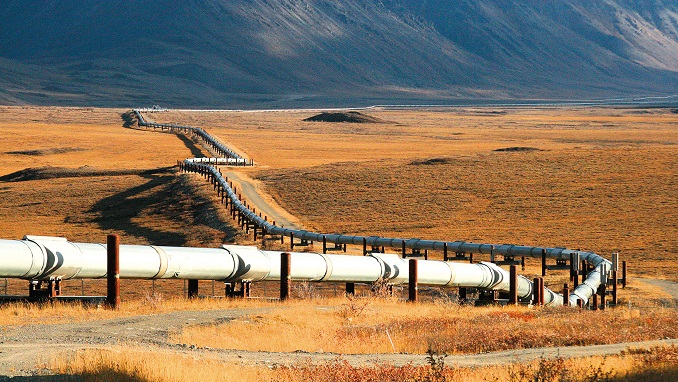 The head of Russia's Gazprom said on Tuesday the state-run giant will resume importing Turkmen natural gas from the start of 2019, after a three-year-long break, RFE/RL reports.
Gazprom CEO Aleksey Miller made the commitment in an interview with Turkmenistan's state-run television channel on October 8.
Until it was displaced by China at the beginning of the decade, Russia was the number one importer of Turkmen gas, but at the beginning of 2016, it stopped taking shipments altogether after price disputes and a mysterious pipeline explosion in 2009.
However, Moscow and Ashgabat were among countries which in August signed the Caspian Sea convention, which included preliminary plans for Russia to restart imports of gas from Turkmenistan, which sits on the world's fourth largest gas reserves. Relatively cheap imports of Turkmen gas used to help Russia boost its own gas exports to Europe.
"We are talking about the resumption of purchases of Turkmen gas by Gazprom in the very near future—from January 1, 2019," Miller said. He added that the details of the new deal still need to be finalized.
The Russian decision to scrap its gas import relationship with Turkmenistan nearly three years ago left the Turkmen with only China as a major customer for their gas. The second major export destination for Turkmen gas is northern Iran, but Ashgabat and Tehran are engaged in a row over historical gas debts that the Iranians allegedly owe.
From 2010 to 2015, Gazprom imported around 10 billion cubic meters (bcm) of Turkmen gas per year, but prior to the scrapping of all the gas imports that figure was down to around 4 billion cm.
Turkmenistan is greatly dependent on gas export revenues to sustain its economy. Reliable information on the extent of the financial turmoil afflicting the remote and tightly controlled nation of less than six million people is difficult to source, but in June this year there were reports of passport-based bread rationing while in late September the remnants of Turkmenistan's three-decades-old free and discounted gas, electricity and water programme for its inhabitants were eliminated by the signing of an austerity decree by President Gurbanguly Berdymukhammedov.