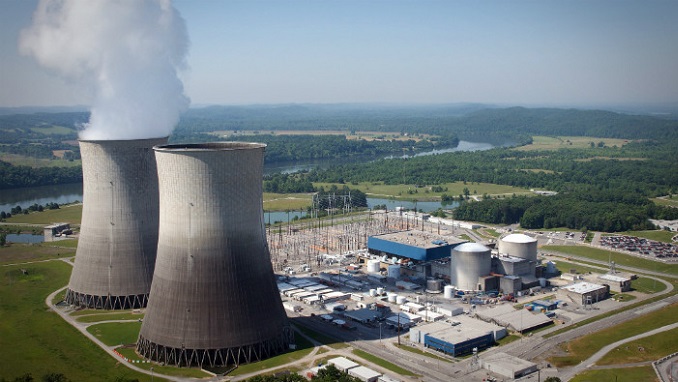 Russia wants to cooperate with South Africa on the construction of a nuclear power plant (NPP) planned by the country's government, Russian presidential aide Yuri Ushakov said on Tuesday, according to Life.
"Russia is interested in cooperation in the sphere of peaceful use of nuclear energy, including construction of a NPP in South Africa, continued supplies of uranium product to this country, and joint making of isotope products," the official said.
Russia and South Africa signed an intergovernmental agreement on strategic partnership in the nuclear sphere in fall of 2014. The agreement provided in particular for construction of up to eight NPP power units.
Last year, the High Court of South Africa's province Western Cape ruled that the deal with Russia to build a set of nuclear power plants at an estimated cost of $76 billion is unlawful, which was seen as a significant setback to a deal personally championed by President Jacob Zuma. The President has backed plans to expand South Africa's nuclear capacity. The country is currently home to Africa's only nuclear reactor but is heavily reliant on coal-fired plants for its energy.
The Court ordered to cancel the request for information (RFI) procedure announced earlier by South Africa's Eskom acting as the nuclear project operator.
The South African government later pledged to sign new, more transparent intergovernmental agreements with Russia, France, China, South Korea and the United States in 2014 as part of plans to build a fleet of nuclear power plants at a cost of between $30 billion and $70 billion.
Many investors view the scale of the nuclear plan as unaffordable and a major risk to South Africa's financial stability, while opponents of President Jacob Zuma said the deal will be used as a conduit for corruption. Zuma denies allegations of wrongdoing.