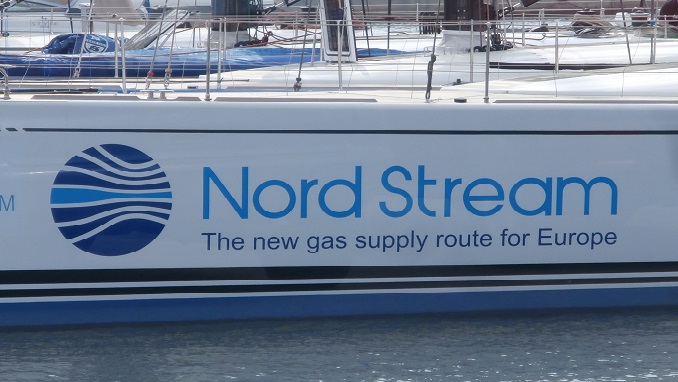 U.S. Assistant Secretary of State for Energy Resources Francis Fannon has confirmed the U.S. position on the unacceptability of the construction of the Nord Stream 2 gas pipeline, TASS news agency reports. During a visit to Kyiv this week, Fannon "emphasized the importance of relations between Ukraine and the United States in the field of energy security," according to a Facebook post by Ukrainian President Petro Poroshenko.
"I am here to underscore the unwavering support of the United States for Ukraine and our unqualified opposition to the Nord Stream 2 pipeline, as well as the need to maintain the robust gas transit in Ukraine. We all speak with one voice for the United States in support of Ukraine," Fannon said at a meeting with Poroshenko on Tuesday.
Speculation is growing about the fate of the Nord Stream 2 project, which would double Nord Stream's capacity and allow for shipments of up to 110 Bcm/year of Russian gas. The project has divided opinion in Europe, with some including the European Commission and many countries in Eastern Europe opposing the project on the grounds that it will increase Europe's dependence on Russian gas.
Washington has repeatedly opposed the construction of the Nord Stream 2 pipeline and tried blocking it. Last year, U.S. authorities adopted the Countering America's Adversaries Through Sanctions Act (CAATSA). The bill provides for the possibility of imposing restrictions on companies, which are involved in the construction of the Nord Stream-2 pipeline.
The partners of Russia's Gazprom in Nord Stream 2 are Germany's Wintershall and Uniper, Austria's OMV, France's Engie and Royal Dutch Shell (UK/Netherlands).
Earlier this month, U.S. President Trump strongly criticized NATO countries for approving the project in their territories. While talking to reporters ahead of a meeting with the NATO secretary general in Brussels, he bashed Germany, calling it "a captive of Russia."