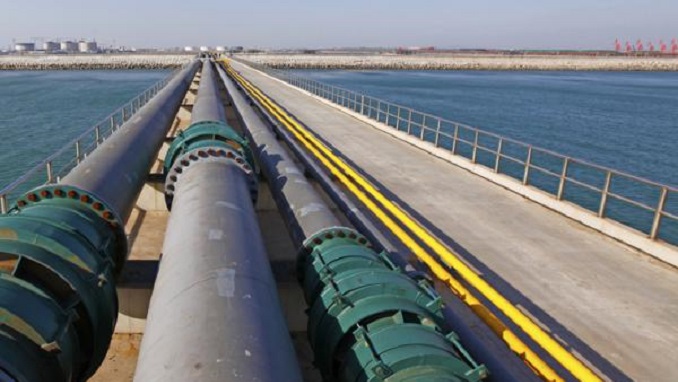 Russian state-run company Transneft has paid compensation to 14 firms in Kazakhstan over contaminated oil deliveries through the Druzhba pipeline this year, TASS news agency reported on Friday.
Russia was forced to shut down its Druzhba pipeline carrying oil to Europe for two months in April after refinery equipment-damaging chemicals were found in oil exports.
Oil pipeline monopoly Transneft has agreed to pay up to $15 per barrel for contaminated oil to the companies that were sending oil through the Soviet-era Druzhba pipeline and the Baltic port of Ust-Luga. The companies then need to agree to compensation with their European customers.
Moscow blamed the Druzhba crisis on sabotage by a criminal gang that was stealing from the pipeline before it left Russia, which increased concerns over corruption and low standards within Russia's energy sector.
More than 35 million barrels of oil were affected and analysts feared it could take months to fully resolve the contamination issue.
Russia said recovering the tainted oil would cost no more than $100 million but according to estimates, every day after the pipeline closed on April 25, the country lost $80 million in revenue.
Last week, Reuters reported citing previously undisclosed tests that the chemical which caused the crisis in April was carbon tetrachloride, a lethal component controlled under an international agreement.
The Russian Energy Ministry initially said that the oil was contaminated with dichloroethane, a toxic substance used as a grease and paraffin solvent with strong corrosive properties.
Oil and gas output remains a key earner for Russia, accounting for about 40 per cent of state revenues. The country is a top-three global crude producer and the world's second-largest gas supplier.