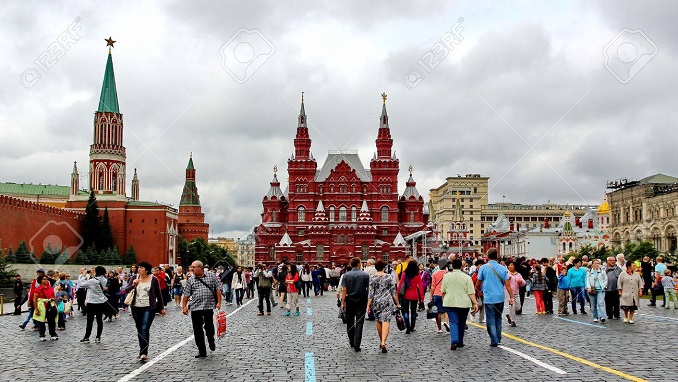 Indonesian Ambassador to Russia Mohamad Wahid Supriyadi unveiled on Thursday a plan for the fourth Indonesian Festival next month in Moscow, the Jakarta Post reported.
The envoy added that his office was working together with the Tourism Ministry to attract more Russian visitors to the island state. Wahid hopes that the festival, slated to take place from Aug. 2 to 4 with the theme of "Visit Wonderful Indonesia: Enjoy Our Tropical Paradise," will be the biggest yet, as visitor numbers have risen since its first conception.
The second festival had around 91,600 attendees while the third one held at the bigger Krasnaya Presnya Park in Moscow had more than 135,000 visitors. This year, the organizers hope to see at least 140,000 attendees, Wahid told a press conference in Jakarta on Thursday.
The Tourism Ministry said it was determined to diversify Russian tourist concentrations by promoting the Wonderful Indonesia brand.
Earlier this year, Qahid said that direct flights between Moscow and Indonesia's resort island of Bali have boosted tourism in the Southeast Asian archipelago.
"The increase in Russian tourists in 2018 was 6.95 per cent from 117,500 in 2017 to 125,700 people," Wahid said in February.
Russia is reportedly one of the top five European countries that contribute to tourist arrivals to Bali.
The country's flag carrier Aeroflot serves the Moscow-Denpasar route three times a week, on Wednesday, Friday and Sunday. Meanwhile, the Denpasar-Moscow route operates on Monday, Thursday and Saturday, departing from Denpasar at 10:05 a.m. and arriving in Moscow at 5:50 p.m.