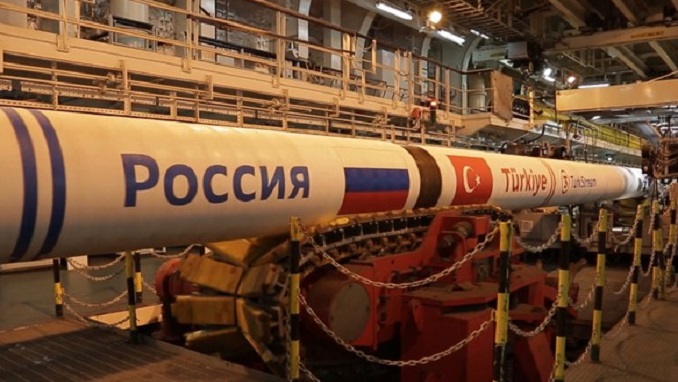 Russian energy giant Gazprom has decided on the gas supplies route via the TurkStream pipeline, which will run through Bulgaria, Serbia, Hungary and Slovakia, and is already participating in the procedure of reserving new pipelines in these countries, Kommersant writes.
Gazprom plans to launch supplies to Bulgaria and Serbia via TurkStream in 2020, and to Hungary in 2021, and this will make it possible to fully reroute transit via Ukraine starting from 2022.
The route is very similar to the South Stream, which the European Union froze in 2014 under American pressure, the newspaper writes. The system's expansion will be valued at $1.63 billion. Gazprom's approach with TurkStream is fully compliant with EU legislation, the paper says, but this is unlikely to shield the project from political punches.
Market sources told Kommersant that the Kremlin remembered the let-down of the South Stream's cancellation and sought to delay the moment of announcing the real route in order to reduce the risk of foreign pressure on transit countries. Kremlin Spokesman Dmitry Peskov did not exclude restrictions against TurkStream, saying that the U.S. "throws around these measures and no one is protected from pressure."
The fact that Gazprom took part in the open season, a procedure of reserving future pipelines, means that the Russian company "is fully compliant with EU demands and the Third Energy Package rules, and given this it would be very difficult to pick a bone with expanding TurkStream," analyst Maria Belova from Vygon Consulting said. Gazprom is not seeking to attract attention to these projects until the open season ends, she noted.
"There will be certainly political pressure, especially from the U.S., which has suggested over the past months to impose sanctions on all Russian export pipelines," the analyst said. Meanwhile, it is impossible to stay silent on the project anymore given that the pipeline will be officially launched in a year.