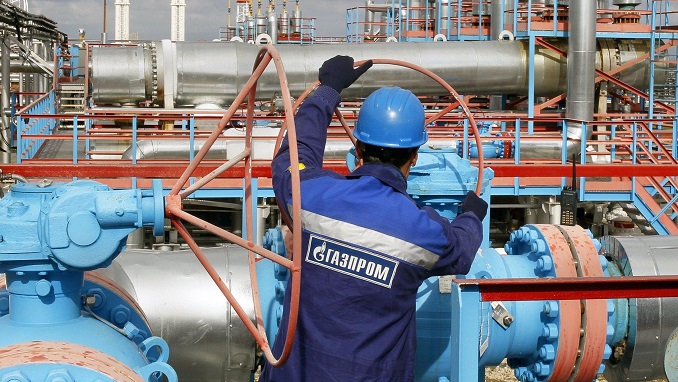 Russia's gas giant Gazprom has been obstructing third parties from accessing a key eastern European gas pipeline for cross-border trading since the expiry of a long-term legacy contract, several regional sources close to the matter told ICIS.
Two old transit contracts held by Gazprom along the first string of the trans-Balkan pipeline (T1) expired in 2016. Under interconnection agreements for the firm and interruptible capacity between Bulgaria's Bulgartransgaz and Ukraine's Ukrtransgaz, Romania was expected to implement third-party access on the Isaccea-Negru Voda 1 segment of the line from October 2016.
This week, an ICIS investigation has found that while Transgaz is applying for third-party access at its Negru Voda 1-Kardam interconnection point with Bulgaria, it has not done so at the Isaccea 1 point, where the terms of the legacy contract remain in place.
Several regional sources told ICIS that EU third party access rules could not be implemented at Isaccea 1 because Gazprom had threatened to curtail the supply of natural gas to regional off-takers ahead of winter 2016.
The revelations come less than a month after the EC settled an anti-trust case against Gazprom.
The commission probe noted that the Russian producer was blocking the flow of natural gas in eastern European countries such as Bulgaria, by imposing destination clauses in supply contracts which effectively block the resale of gas. However, ICIS has found that Gazprom had also been pressuring Romania, which was not identified in the commission's investigation.
Sources said Gazprom has been forcing the implementation of the Russian gas day, rather than the European gas day for the delivery of gas to regional countries, which complicates the implementation of EU network codes at the border.
The Russian gas day starts at 10:00 hours Moscow time or 08:00 hours Central European Time, while the European gas day starts at 05:00 hours Coordinated Universal Time (UTC) for winter time or 04:00 hours UTC for summer time when daylight saving is applied.
Gazprom refused to comment on any of the allegations made by sources interviewed for the report.