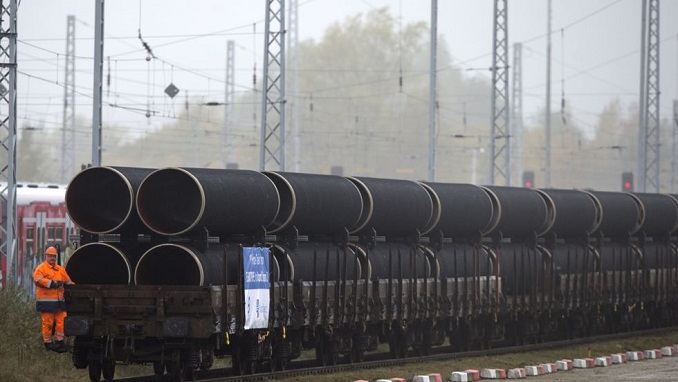 Germany's political support for the Nord Stream 2 gas pipeline with Russia will not be withdrawn, the country's foreign minister said on Monday, as some lawmakers suggested lowering the proposed pipeline's capacity to punish Moscow for its seizure of Ukrainian ships and their crew, Handelsblatt reports.
Russia is resisting international calls to release three Ukrainian ships it seized last month in the Kerch Strait, which controls access to the Sea of Azov near the Crimea region that Moscow annexed from Ukraine in 2014.
Foreign minister Heiko Maas, a member of the Social Democrats, junior partners in Chancellor Angela Merkel's coalition, told reporters the pipeline was a commercial project that would continue even if the German firms pull out.
The remaining part of the project gave Germany political influence, including over Russian energy policy towards Ukraine, Maas said.
"It would still be built, but there would not be anyone advocating for alternative gas transit through Ukraine. That is why we consider it important to remain engaged politically."
Several German lawmakers have linked the standoff to support for Nord Stream 2, an $11 billion pipeline from Russia to Germany under the Baltic Sea. The pipeline project aims to double capacity of the existing Nord Stream 1 pipeline from next year, bypassing traditional routes through Ukraine.
Annegret Kramp-Karrenbauer, a leading candidate to replace Chancellor Angela Merkel at the helm of her Christian Democrat party, said on Sunday one option might be to reduce the amount of gas that will flow through the pipeline.
Germany has insisted Ukraine should continue to play a role in the transit of Russian gas to Europe and receive revenues. Merkel secured a pledge from Russian President Vladimir Putin on the issue in August, Maas said.