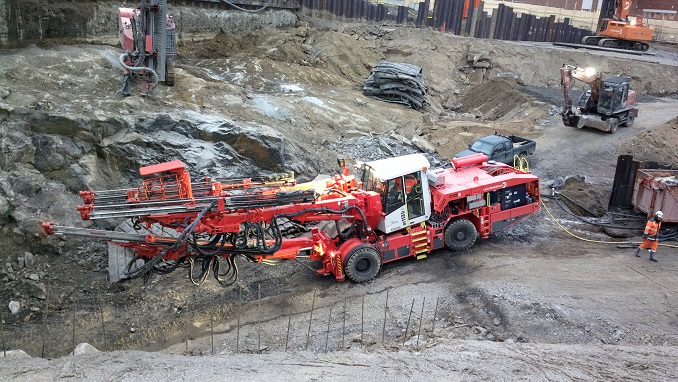 Russian Mining Company Kuzbassbelavto (KBA) has signed a cooperation deal with China's leading construction machinery manufacturer XCMG, the two companies said in a statement on Monday.
The deal will result in $100 million worth of agreements in mining equipment and solutions, the statement read.
"With the support of global dealers, suppliers and partners, as well as the hardworking XCMG staff, the company is progressing fast in the international market towards the goal of achieving 50% of its revenue from overseas sales," said Wang Min, Chairman and President of XCMG.
Valery Aleksandrovich Turbaba, KBA's CEO, said at a signing ceremony that "XCMG is one of the most renowned construction machinery multinational corporations in the world, with top-notch mining equipment performance, top quality products and a comprehensive after sales and service network. KBA is a very confident to partner of XCMG."
During this year's Bauma China event, XCMG delivered the first batch of its GTBZ58S aerial work platforms, which at 58.6 meters and with a maximum gradeability of 45%, is the tallest work platform in the world, to Sinopec Heavy Lifting &Transportation Co., Ltd. (SHLTC).
Developed under the brand's "Advanced and Endurable" gold standard, the GTBZ58S is among the 14 new aerial work platform products that XCMG showcased at Bauma China 2018 and represents the company's new strength in the aerial work sector.
XCMG is a multinational heavy machinery manufacturing company currently ranked sixth in the world's construction machinery industry. The company has experienced explosive growth in the global market with more than $1.3 billion in total export value, which marks a 40% year-on-year increase. Its products are now present in 182 countries and regions.