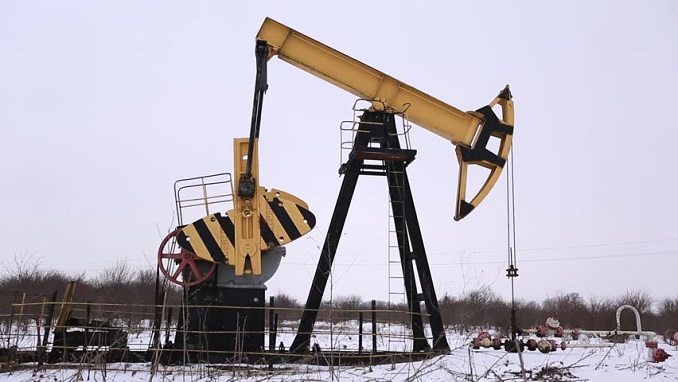 Global oil prices fell about 2 percent on Tuesday over concerns the world's stumbling economy could pinch fuel demand as output cuts by Russia come in below expectations and U.S. shale fields surge, Reuters reported.
Crude prices were affected by gloomy new global growth forecasts by the International Monetary Fund (IMF) and signs of a slowdown spreading from China as traders worried about supplies rising in 2019 despite lower prices.
Brent oil futures settled down $1.24, or 2 percent, at $61.50 a barrel. U.S. West Texas Intermediate (WTI) crude futures fell $1.23, or 1.9 percent, to $52.57.
According to Gene McGillian, director of market research at Tradition Energy in Stamford, Connecticut, the data "reawakened concerns about demand, which come at a time when we have more than enough supply."
"The question is, are these fears going to gain even greater importance in the market," he said.
Market concerns over the depth of production cuts by the Organization of Petroleum Exporting Countries (OPEC) and its allies, including Russia, helped drive prices lower, analysts said.
Russian Energy Minister Alexander Novak will not fly to Switzerland to attend the Davos World Economic Forum (WEF) due to changes in his schedule, an Energy Ministry spokeswoman said.
Novak previously said he would meet his Saudi counterpart Khalid al-Falih in Davos, if the minister were to attend. Falih, who has criticized Russia's output cuts as being slower than expected, was also unlikely to visit, according to a Bloomberg report.
Russia's oil production has fallen by more than 30,000 barrels per day (bpd) in January from October's level, Novak said this month. Russia had pledged to cut 230,000 bpd in the first three months of 2019.
"The Russians are not cutting with the same enthusiasm that the Saudis are," said Robert Yawger, director of energy futures at Mizuho bank in New York. "There's definitely some speculation there may be cracks in the 1.2-million-barrel production cut (global producers) signed up for in December."