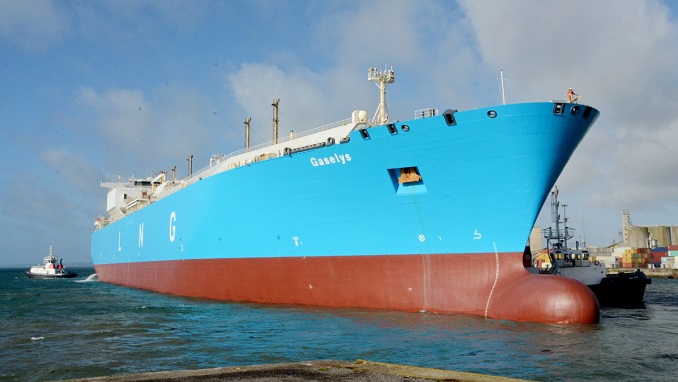 South Korea's Samsung Heavy Industries has been selected as a technical partner in building an icebreaking LNG carrier for Novatek's Arctic LNG2 Project, Seanews.ru reports.
The deal will secure a big advantage for the company in landing an order for 15 polar icebreaking LNG carriers that Russia is expected to build in the future, Samsung Heavy Industries said.
The shipbuilding giant has signed a design contract on an icebreaking LNG carrier with Russian state-owned shipyard Zvezda at the 5th Eastern Economic Forum (EEF) in Vladivostok. Under this contract, Samsung Heavy will design an LNG carrier that uses LNG as its main fuel and produces 45 kW of electricity, which matches the level of a nuclear-powered icebreaker, and safely transports LNG while breaking ice up to 2.1 meters thick even under extremely low temperatures of 52 degrees Celsius or lower.
"The company's selection as a technology partner is significant as it is a signal that we will participate in the construction of about 15 large-scale polar icebreaking LNG carriers to be ordered by Russia in the future," a company official explained.
Samsung Heavy Industries pioneered production of icebreaking merchant ships by winning the world's first two-way icebreaking oil tanker in 2005, and won an order to build the world's first polar drillship in 2008. In addition, its ability based on its experience of having built over 140 LNG carriers played a big role in Rosneft's selection of Samsung Heavy Industries as its technological partner.
On the other hand, Samsung Heavy Industries is drawing much attention as it is aggressively penetrating into the Russian market such as finalizing the establishment of a joint venture for the construction of shuttle tankers and technical support with Zvezda Shipyard. The South Korean company currently holds a 43 percent share of the world shuttle tanker market by having landed orders for 60 of 138 units ordered globally.